Ann Stoddard And Ralph Paquin: …r-e-m-o-t-e… (Artist-in-Residence)
-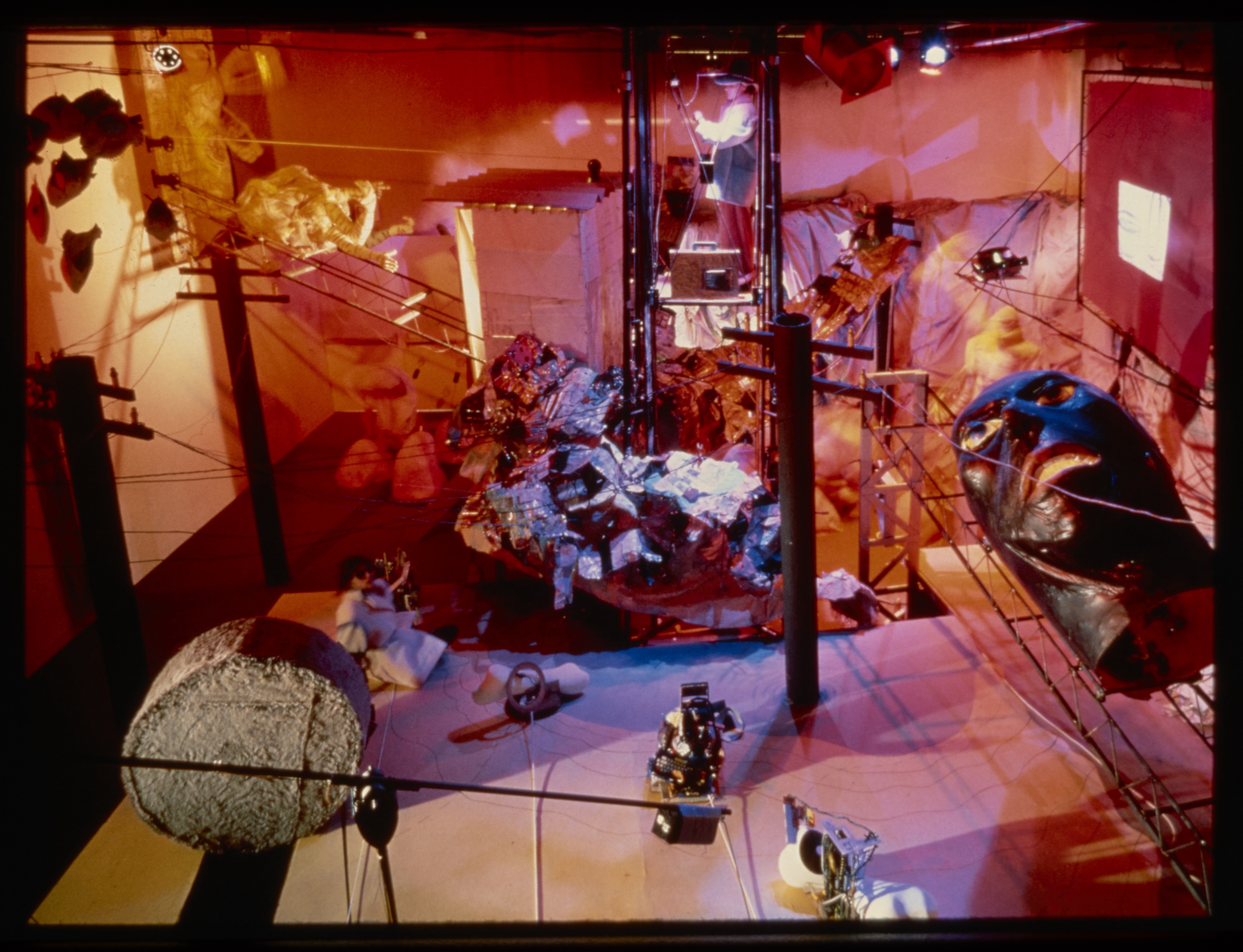 Explore all artists who have exhibited at the List in our
Artist Index
.
Ann Stoddard and Ralph Paquin, a collaborative team from Dartmouth, Massachusetts, spend a month in residence at the MIT List Visual Arts Center to create a new environmental installation and performance in the gallery space.
With this project, the gallery visitor is offered a unique view into the usually private creative process by which a work is produced. 
Using a variety of media, the couple develop and construct an evocative, multi-level mechanized landscape which they will then use as the site for a performance featuring original texts, composed sounds, projections, and live action. Stoddard and Paquin draw upon both personal and universal myths to allude to our position between the past and the future, nature and technology, the real and the imagined, and the known and the unknown. 
For this project, Stoddard and Paquin have collaborated with Cambridge artist David Atherton on the sound composition, lights, and electronics design. Artists Jon Roll, Fabia Closson, John McCauley, Guido Medieros, Ian Crofts, and Rick Squillache worked directly with the artists on the environment.
Stoddard and Paquin's performance event, "…r-e-m-o-t-e…" was presented Fridays March 25, April 1, and April 8 at 7 and 8pm, and on Saturdays March 26, April 2, and April 9 at 3 and 4pm. 
After these performances, the team electronically programmed the environment with interruptions of spontaneous activity—sound, light, and mysterious motion of an array of animated characters. Working with a Musical Instrument Digital Interface System (MIDI), various elements from the performance were activated by computer during regular gallery hours. Special viewing stands were configured to offer multiple vantage points on this surreal realm.
Sponsors

 This exhibition is made possible through support from the New Works Program of the Massachusetts Council on the Arts and Humanities and the National Endowment for the Arts.