Kim Yasuda: (Artist-in-Residence) Unquiet
-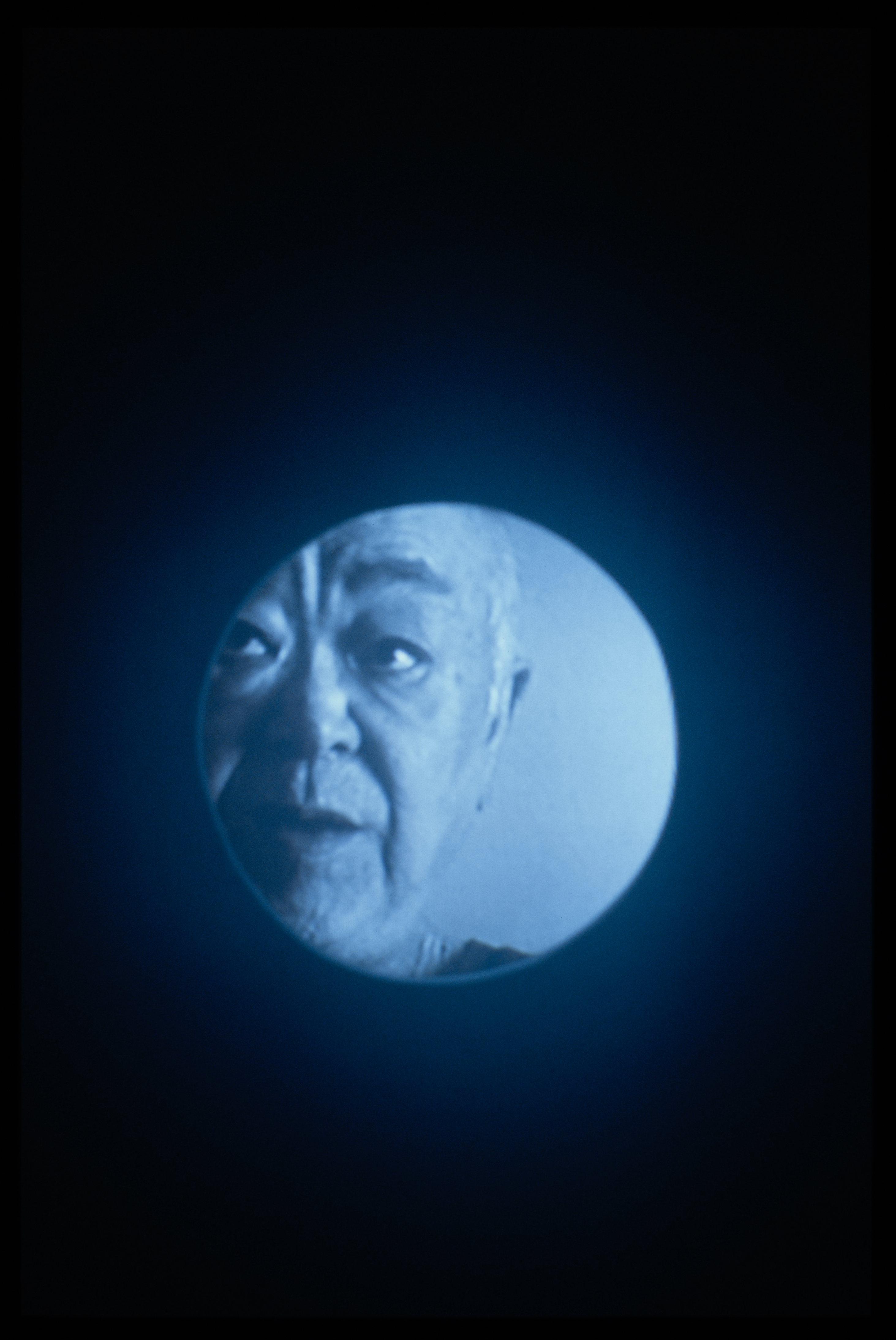 Explore all artists who have exhibited at the List in our
Artist Index
.
Throughout January, as Artist-in-Residence at MIT, California-based artist Kim Yasuda created a site-specific installation for the List Visual Arts Center entitled Unquiet. 
Yasuda, an artist of mixed Asian descent, creates work that expands upon the conventional notions of fixed identity. She often orchestrates texts, objects, photographs, and video projections to communicate the transient quality of memory, translating the psychological terrain of the mind into a physical landscape.
In her installation, Unquiet, Yasuda influences the pervasive rationalism of the building architecture with subtle acts of subversion. Voyeurism and longing interrupt the body in its scripted movement through space. For example, she places text on the building's revolving doors, focusing on them as transitional passages. The reader becomes suspended between the words describing two acts of self-absorption: a man eating meat and a woman combing her hair. 
Although Unquiet draws from memory, Yasuda consciously suspends reconciliation with her past. Rather than engage in nostalgic musings, she attempts to articulate absences. The gallery becomes a composition of fragments, a site where the logic of a narrative fails to reveal itself. Words are present, yet their meaning is irretrievable; utterances are mouthed without sound; images gesture in a cyclic repetition.
Unquiet is the artist's first installation on the East Coast.