Kenneth Goldsmith: 73 Poems
-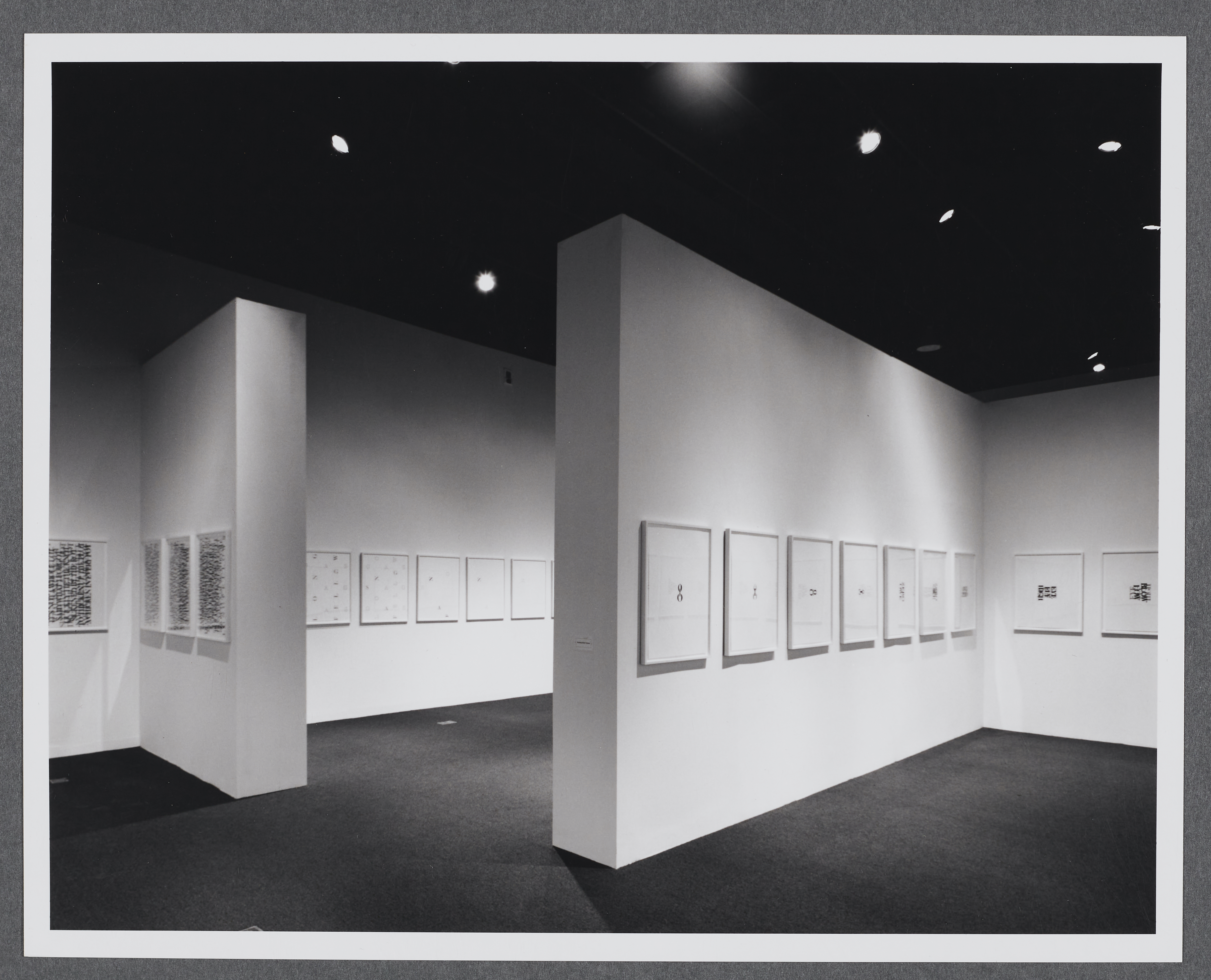 Explore all artists who have exhibited at the List in our
Artist Index
.
The List Visual Arts Center presents a series of 80 graphite drawings titled 73 Poems by New York artist Kenneth Goldsmith. 
73 Poems are text on paper compositions combining visual art, poetry, literature, and music. Based on a stream of consciousness rhyming system, Goldsmith's phrases, words, letters, and numbers are chosen for their associative and suggestive meanings and sound effects.
Goldsmith is inspired by a multiplicity of sources ranging from high art to popular culture. He draws freely from the work of James Joyce, Samuel Beckett, John Cage, Joseph Kosuth, Bob Dylan, and names and events in the daily news. 73 Poems took a full year to complete and serves as a record of the changes in the new artist's life during that time. Each poem sprung intuitively from its predecessor. Graphically stunning, witty, and set to a hip-hop beat, Goldsmith's layered texts "condense all manner of experience, information, and colloquial talk into striking images that are as pleasurable to speak out loud as to look at," according to Roberta Smith of The New York Times.