Joseph Kosuth Re-defining the Context of Art: 1968-1997: The Second Investigation and Public Media
-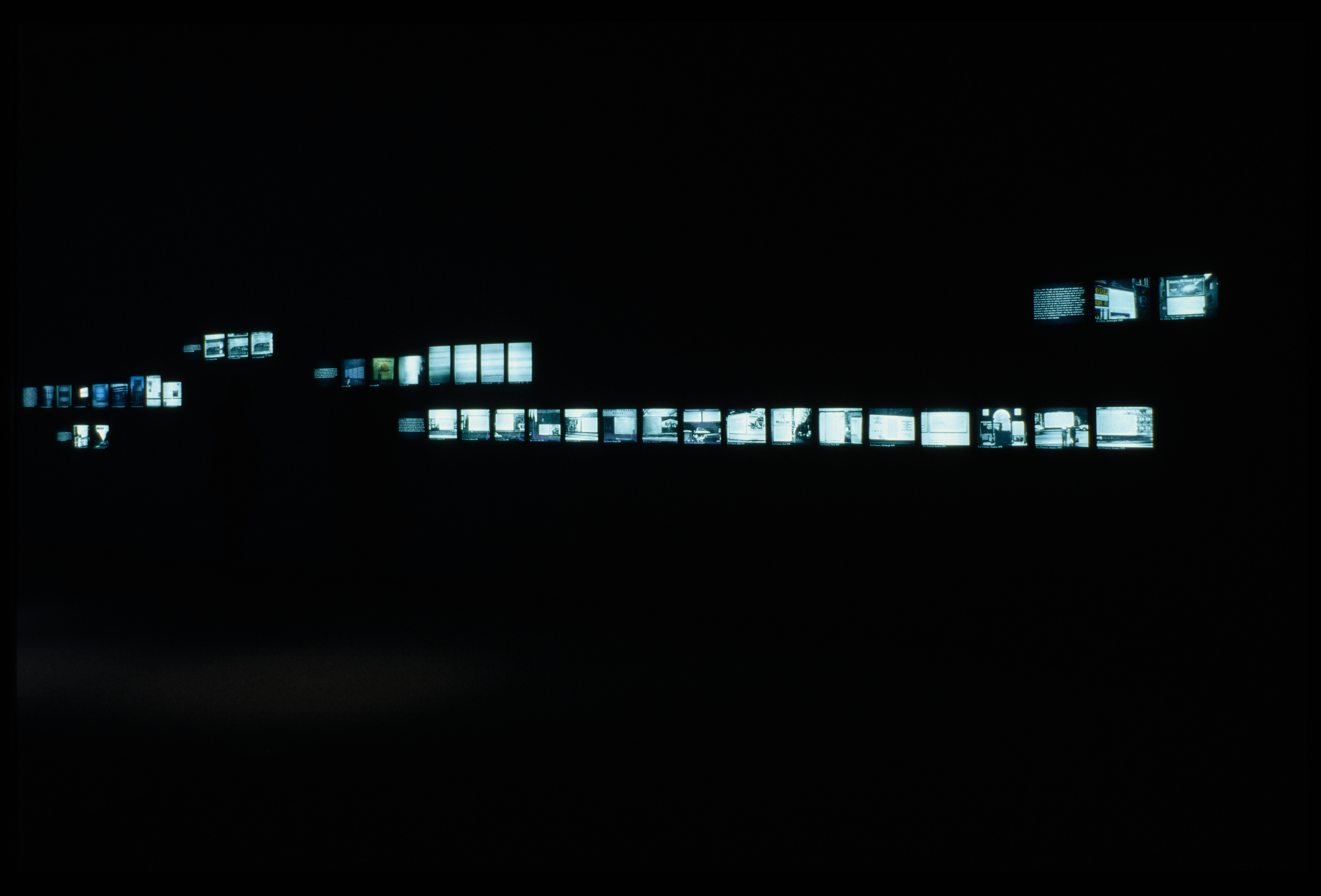 Explore all artists who have exhibited at the List in our
Artist Index
.
Joseph Kosuth, a key figure in the redefinition of the art object that took place during the 1960s and 1970s with the formulation of Conceptual art, will site a new project, Re-Defining the Context of Art: 1968-1997: The Second Investigation and Public Media, at the List Visual Arts Center and venues around Cambridge and Boston.
The exhibition will open January 24, 1997 with a public reception from 5:30 to 7:30pm at which the artist will be present. The exhibition will continue through March 29, 1997.
Kosuth initiated his work with public media — or art sited outside the gallery context — in 1968 with The Second Investigation and considers the LVAC project a continuation of the themes of that project. Kosuth's purpose is to question art's traditional forms and the assumptions surrounding them, from the function of the objects to the role of the exhibition itself. Within this process, the 'visual' is but one part of a complex structure that produces meaning within art, and is not its basis. Therefore, the elements that comprise his work have been drawn from contexts other than those traditionally associated with art (such as painting, sculpture, etc.). Instead, he frequently draws from texts and imagery — in the areas of philosophy, literature, reference books, popular culture, scientific theory, and so on — and places them in various contexts to prompt a consideration of what can be considered art and what cannot. For the LVAC project, he draws quotes from cultural critic and theorist Walter Benjamin's writing which are put into play in various public spaces and media to disrupt the viewer's reception of art by encouraging them see how they are seeing.
The exhibition at the List Visual Arts Center consists of both a survey of Kosuth's use of public media that will be presented in the LVAC galleries, in addition to the public components of the work, which will remain on display through the course of the exhibition.