Joseph Grigely: Ordinary Conversations
-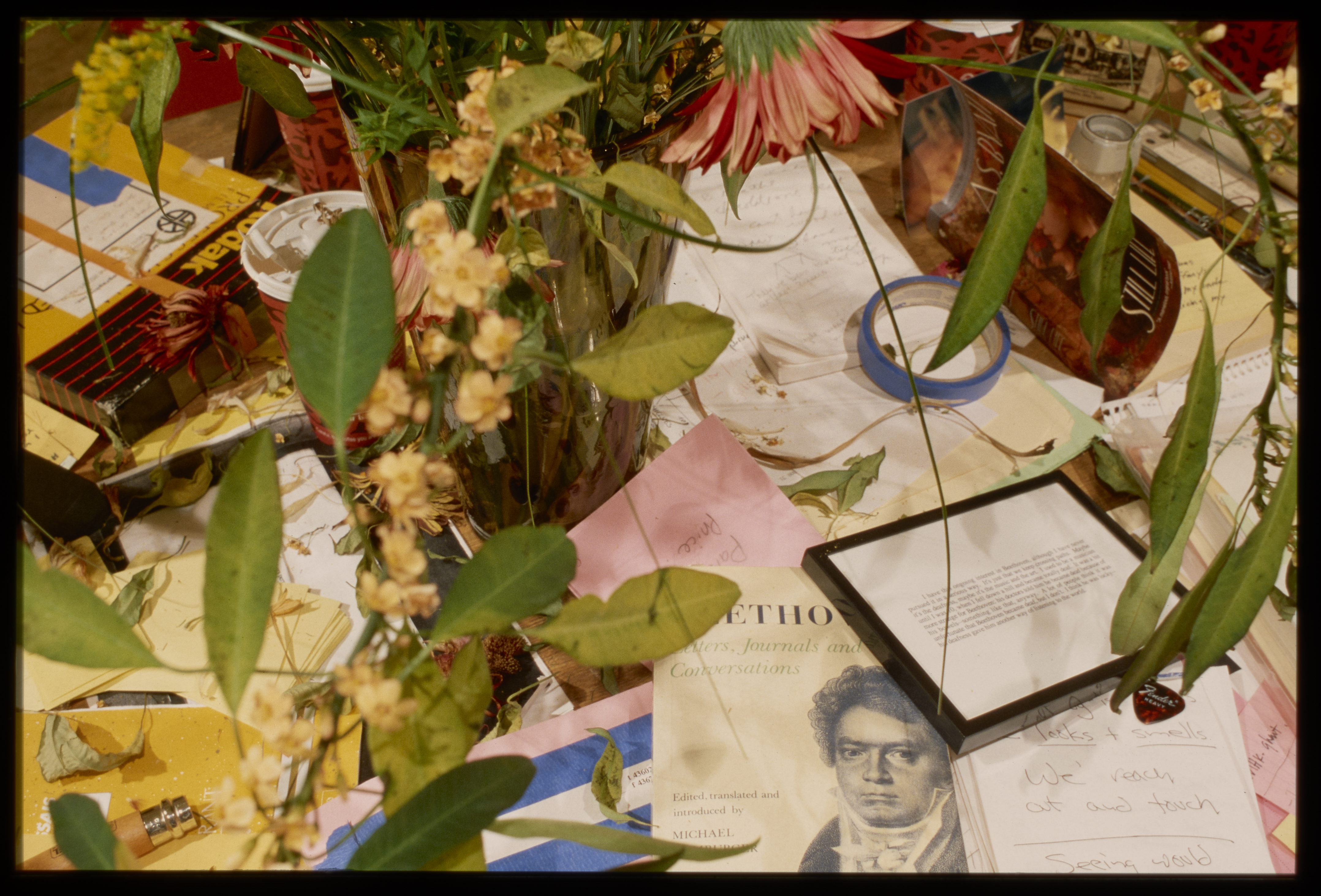 Explore all artists who have exhibited at the List in our
Artist Index
.
Joseph Grigely will be present at the List Visual Arts Center (E15, Bakalar Gallery) as artist-in-residence from September 12-20, October 2-5, and in November (dates forthcoming). His work will then remain on view through December.
While at the LVAC, the artist will create a project entitled Ordinary Conversations. Grigely has been totally deaf since the age of ten, and when unable to lip-read people due to idiosyncratic speech patterns, will ask them to write down what they are saying. Some people, both hearing and deaf, consider Grigely's method of communication exotic, while for the artist, it is his everyday mode of interpersonal exchange. Ordinary Conversations invites visitors to share exchanges with Grigely in this manner in a neutral and informal "study" setting. The resulting slips and notes become representations of the conversations that have taken place, and will be arrayed alongside the papers documenting previous conversations to which Grigely adds his own typewritten commentary contextualizing the exchange. Ultimately, Grigely's project is not about the condition of deafness or of hearing, but explores the manner in which we make ourselves known to others amid individual differences, and the creative act which is every person's life.
This exhibition will inaugurate a year-long investigation in the List Visual Arts Center's Bakalar Gallery by three contemporary artists — Grigely, Jill Reynolds, and Kay Rosen — of the nature of language and communication.
The MIT List Visual Arts Center's Artist-in-Residence program is an invitation to artists to create new work that takes advantage of the special technological, intellectual, and support resources at MIT. In turn, the artist opens the creative process to gallery visitors, who may share in the development, research and execution of the project, and converse with the artist directly.