Jane and Louise Wilson: Stasi City, Crawl Space
-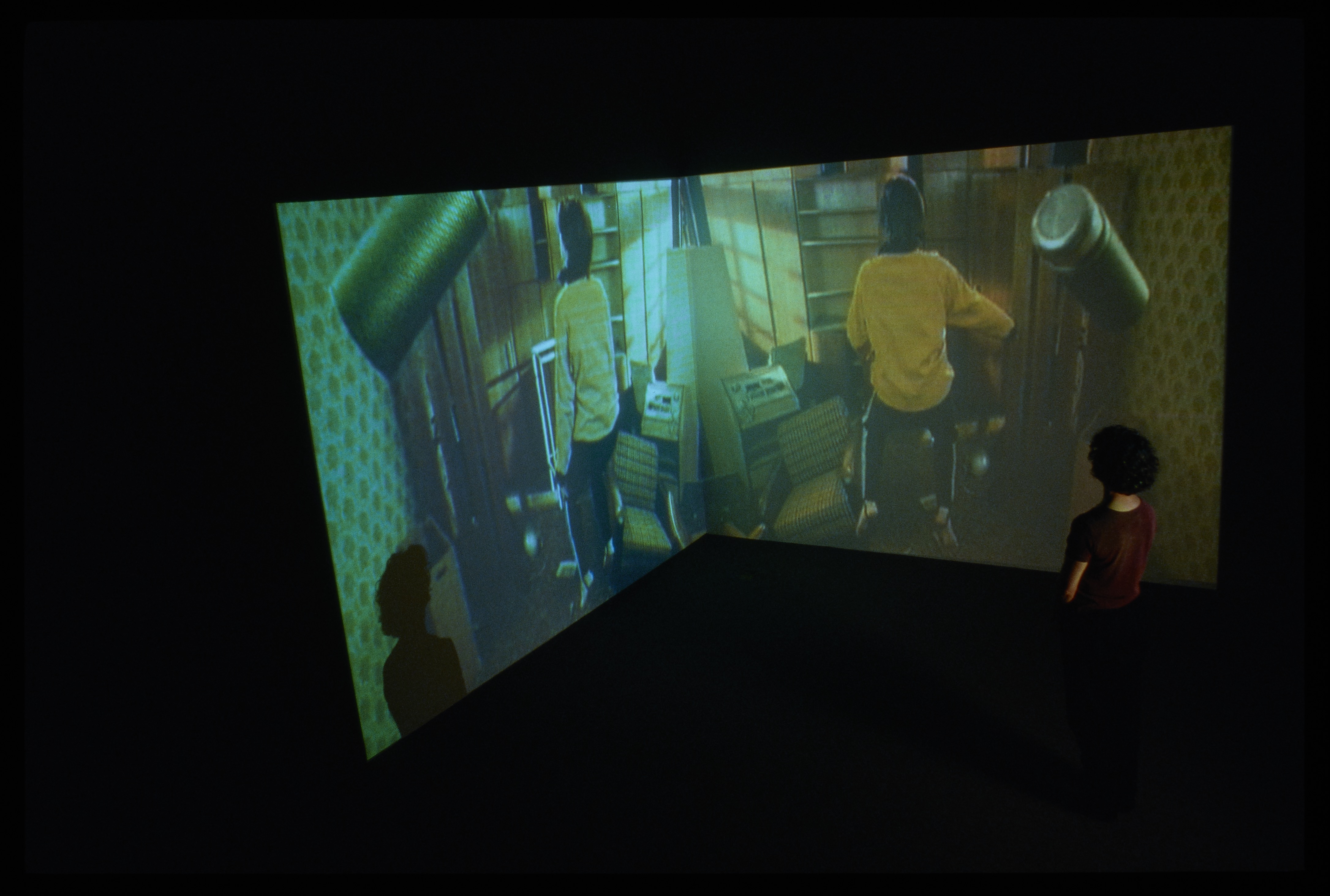 Explore all artists who have exhibited at the List in our
Artist Index
.
The List's presentation of two video installation works, Stasi City (1997) and Crawl Space (1995), by British twins Jane and Louise Wilson will be the first in the Boston area for the artist pair. The exhibition was organized by guest curator Lelia Amalfitano, curator at the Rose Art Museum, Brandeis University, Waltham, MA.
Much of the Wilsons' work focuses on the resonance of abandoned interiors charged with the presence of those who once occupied the space or the activities that took place there. As the camera roams these eerie, haunted spaces, the viewer is enveloped viscerally in the experience.
To be shown at the List Center, Stasi City, 1997 (running time, 5:40), is a four-projection installation that explores the controversial history of the former headquarters of the East German secret police. The juxtaposition of lateral and vertical shifts through a labyrinth of corridors, interrogation rooms, and opened and closed doors reveals the subtle psychology of the space and opens a window onto the power relations, surveillance, and paranoia that characterized the Cold War. Crawl Space, 1995 (running time, 9:00) conveys a suspense/horror motif. Projected on a single surface, it disjointedly follows the sisters through an abandoned house, replete with slamming doors, hints of telekinesis, and amorphous shapes writhing beneath the wallpaper.
About the Artists
Jane and Louise Wilson live and work in London, where they were recently nominated for the 1999 Turner Prize, an annual award sponsored by the Tate Gallery which is given to a promising new visual artist under age 40. Both sisters earned their master's degrees in fine arts from Goldsmith's College, London, the art school which seemingly has spawned an entire new generation of prominent young British artists. The Wilson's work is being currently shown at the Carnegie International exhibition, Pittsburgh (through March 26); and has been exhibited in such venues as the Serpentine Gallery, London; the Kunstverein Hannover, Germany; AC Project Room, New York; and 303 Gallery, New York.
The exhibition will be accompanied by a 64-page illustrated publication with an essay by New Yorker critic Peter Schjeldahl produced in conjunction with the sisters' recent presentation at the Serpentine Gallery, London. 
Sponsors

Funding has been provided by the Massachusetts Cultural Council. Special thanks to Lisson Gallery, London, and 303 Gallery, New York.