Global Conceptualism: Points of Origin, 1950s–1980s
-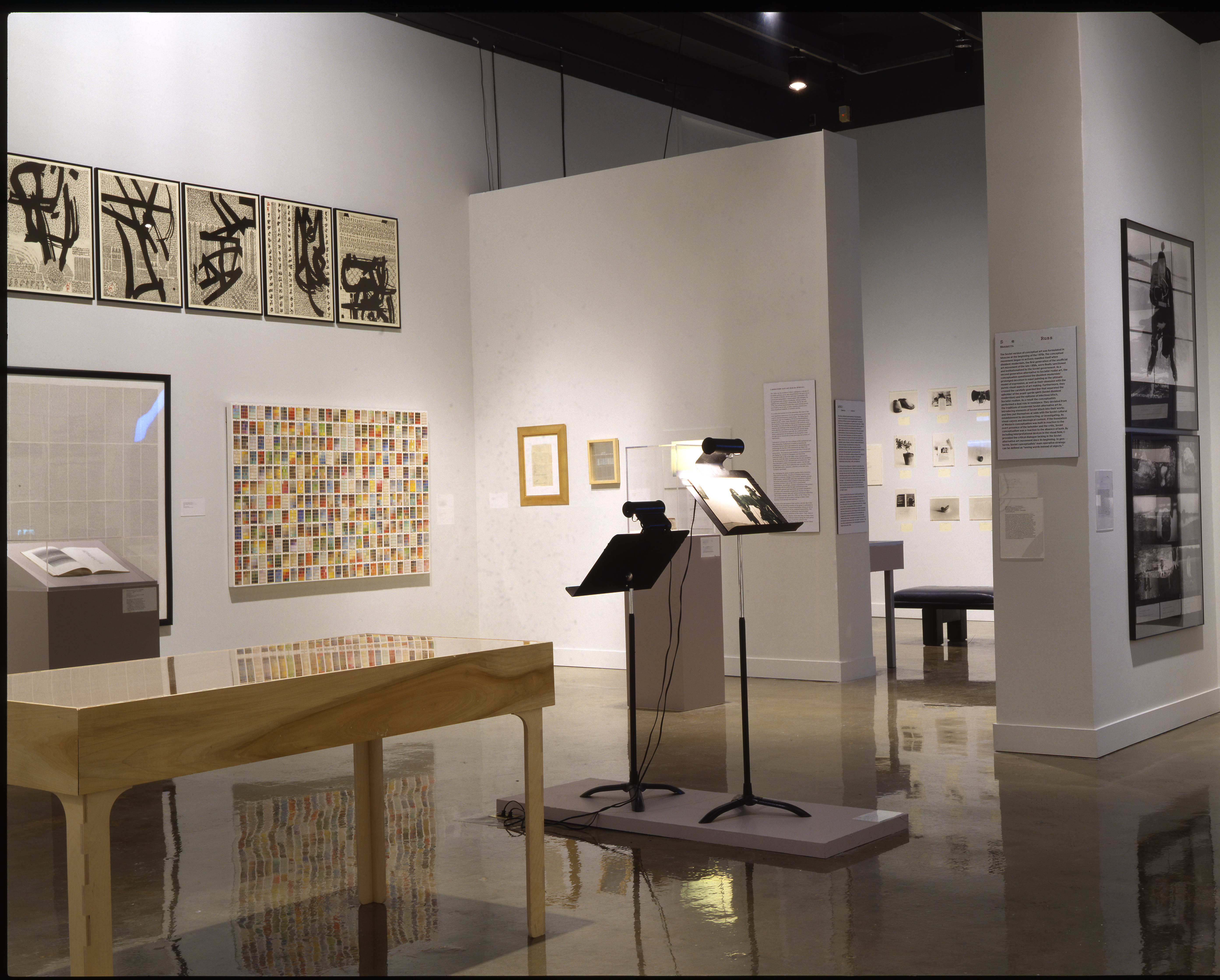 Explore all artists who have exhibited at the List in our
Artist Index
.
Global Conceptualism: Points of Origin, 1950s-1980s, featuring more than 200 works by over 130 international artists, offers snapshots of the diverse iterations of conceptual, or idea-based, art over the course of several generations.
The exhibition examines the contemporaneous burgeoning of art that draws its meaning primarily from its content rather than from its form, or appearance, across the world beginning in the 1950s. Grouped into regional sections the exhibition is organized in two chronological sections: the 1950s through around 1973 (Japan, Western Europe, Eastern Europe, Latin America, North America, Australia and New Zealand); and 1973 through the end of the 1980s (the Soviet Union [Russia], Africa, South Korea, and Mainland China, Taiwan, and Hong Kong). These periods correspond to two waves of conceptualist activities that took place in various parts of the world as post-war social and political upheaval prompted among artists a re-examination of traditional forms of representation and a renewal of questions regarding art's social utility. Much of the art in the exhibition, which takes the form of photographs, documentation, films, videos, postcards, posters, drawings, as well as paintings, mixed media objects, and installations, was made to provoke the viewer by disturbing previously accepted ideas about social, political, and cultural systems.
Global Conceptualism; Points of Origin, 1950s-1980s was organized by the Queens Museum of Art, Flushing Meadows/Corona Park, New York, by a curatorial team consisting of former QMA director of exhibitions Jane Farver, now director of the MIT List Visual Arts Center; artist, critic, and curator Luis Camnitzer; and Rachel Weiss, an independent curator and professor at the School of the Art Institute of Chicago. The three primary organizers were joined by a corps of eleven international curators who provided intelligence on each of the regions examined. They include: László Beke (Eastern Europe), Chiba Shigeo and Reiko Tomii (Japan), Okwui Enwezor (Africa), Gao Minglu (China, Hong Kong, and Taiwan), Claude Gintz (Western Europe), Mari Carmen Ramírez (Latin America), Terry Smith (Australia and New Zealand), Sung Wan-Kyung (South Korea), Margarita Tupitsyn (Russia), and Peter Wollen (North America).
Sponsors

Major support for the exhibition and catalogue was provided by AT&T, the Lannan Foundation, the Rockefeller Foundation, and the Andy Warhol Foundation for the Visual Arts. Additional funding was provided by the Peter Norton Family Foundation, South Korea Foundation, Trust for Mutual Understanding, the Japan Foundation, Asian Cultural Council, Institut für Auslandbeziehungen, Shiseido Co. Ltd., and the British Council. The National Endowment for the Arts, New York State Council on the Arts, and New York Council for the Humanities, a state program of the National Endowment for the Humanities, provided generous support.