Carl Cheng: Impressions of an Invisible Sculpture (Artist-in-Residence)
-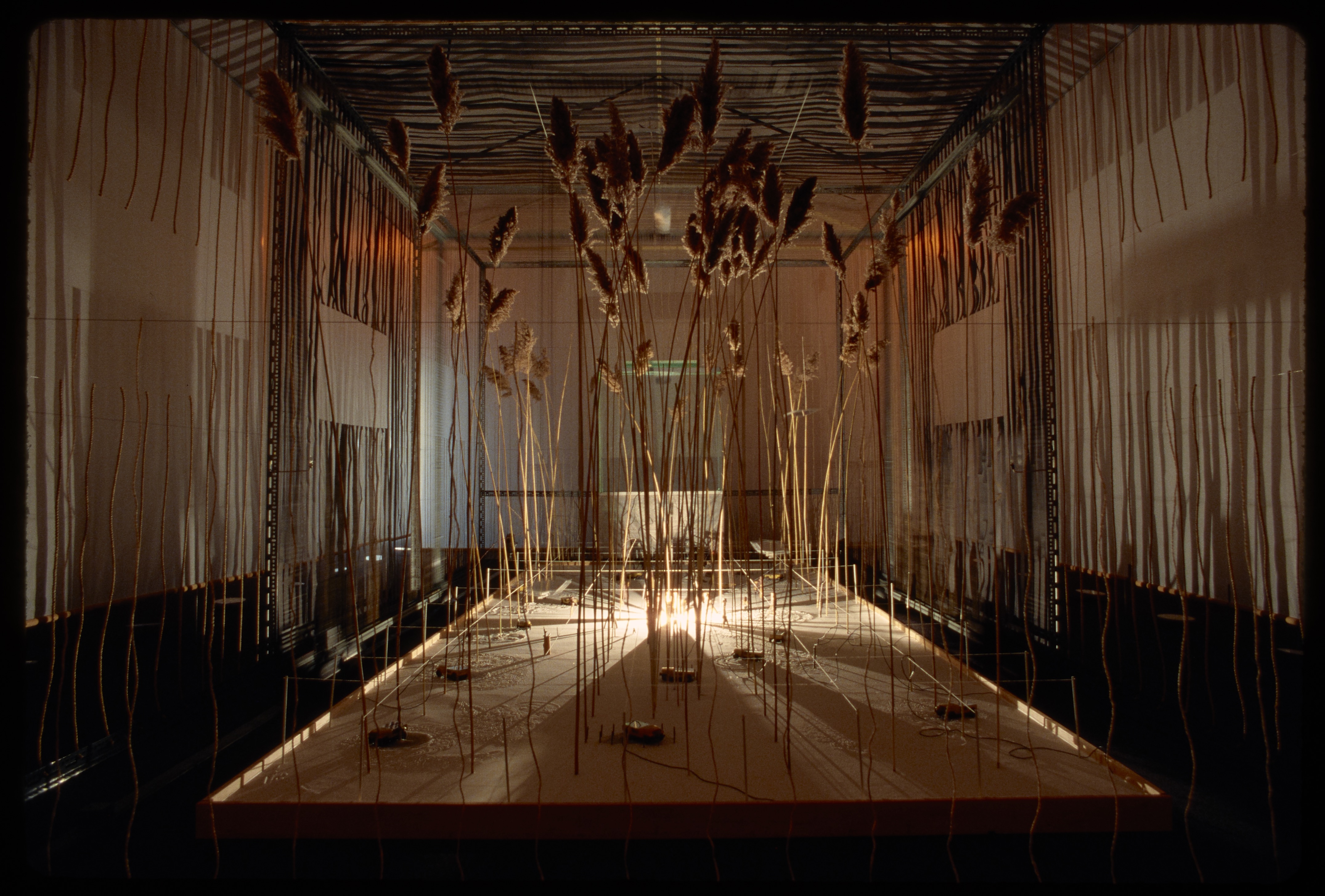 Explore all artists who have exhibited at the List in our
Artist Index
.
Carl Cheng has been making public art installations since 1967 under his public name, John Doe Co. Cheng's work combines the natural and the technological in attempting to transform our outlook while experiencing his installations. 
The artist uses both natural materials, such as water and sand, alongside some of man's most advanced technologies. This duality of media, the marriage of the found and the invented, speaks to the hope of a future society that believes in humans' coexistence with nature. 
Through the development of Cheng's project during the month of October, the public is invited to view the work's progress and transformation. There will also be a lecture by the artist on October 19, 7:30pm at the Bartos Theater. 
Sponsors

This exhibition is made possible with support from the New Works Program of the Massachusetts Council on the Arts and Humanities and the National Endowment for the Arts.