Carissa Rodriguez: The Maid
-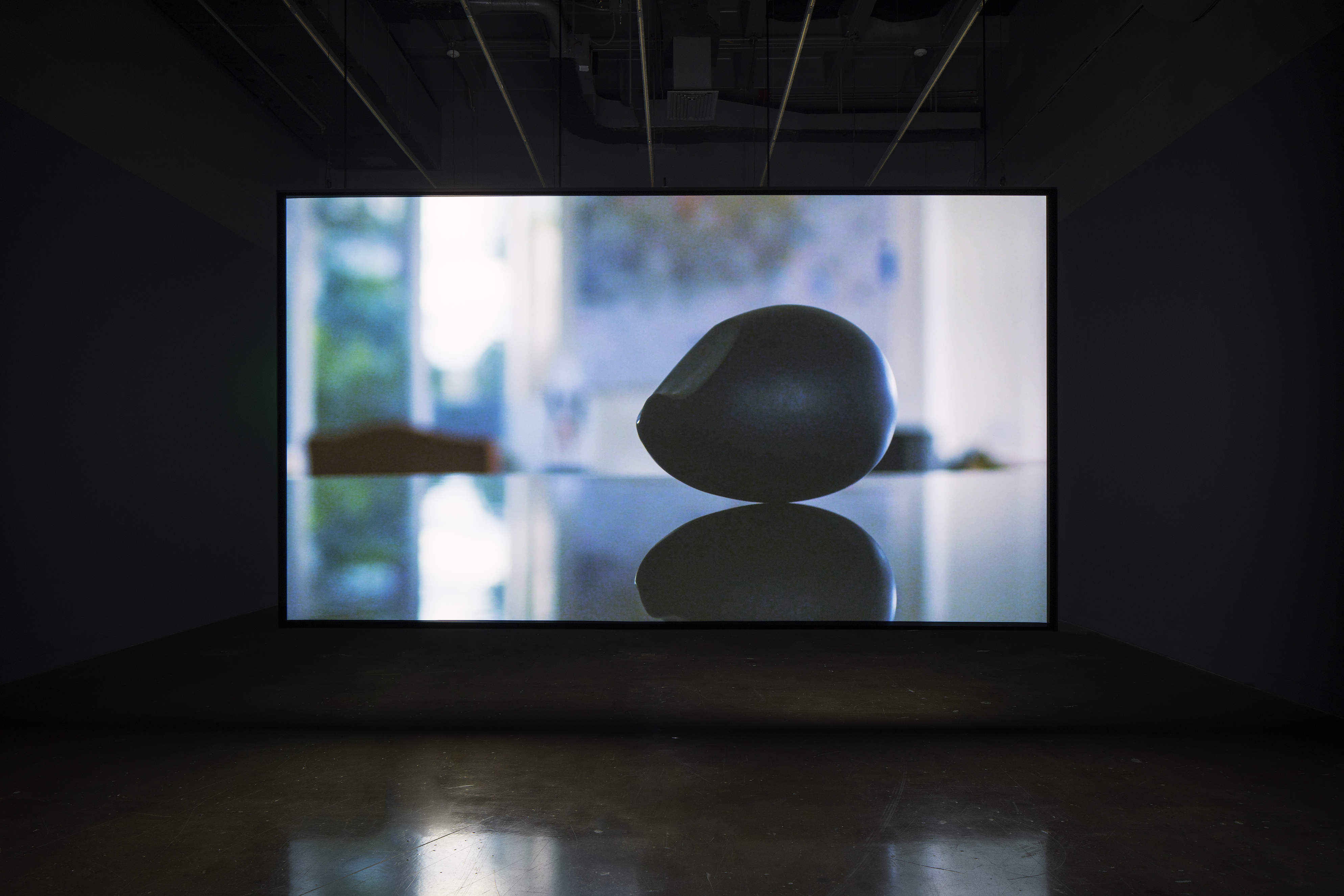 Explore all artists who have exhibited at the List in our
Artist Index
.
Carissa Rodriguez examines the material and social conditions in which art is produced and reveals how the canonical figure of the artist is reflected in—and reproduced by—the products of her labor.
Rodriguez's solo exhibition will feature a newly commissioned video work that premiered at SculptureCenter, New York. By engaging the discourse of sculpture through the tools of cinema, the video follows the lives of "related" artworks and recounts the conditional relationships between artist, artwork, and third-party agents (institution, caregiver, surrogate) in familial terms. Through this work, Rodriguez investigates how techniques of modern reproduction—both artistic and biological—are organized around property and kinship structures that are mediated through technology and the law. Carissa Rodriguez: The Maid is the artist's first solo museum exhibition on the East Coast.

Carissa Rodriguez (born 1970 in New York, NY) has mounted solo exhibitions at CCA Wattis Institute, San Francisco (2016); Front Desk Apparatus, New York (2013); and Karma International, Zurich (2012), and others. Her group exhibitions include MEDUSA, Musée d'Art Moderne de la Ville de Paris (2017); Finesse, Wallach Art Gallery, New York (2016); the Whitney Biennial, New York (2014); Theater Objects, LUMA Westbau, Zurich (2014); Pro-Choice, Fri Art, Fribourg, Switzerland (2013); ProBio, MoMA PS1, New York (2013); White Petals Surround Your Yellow Heart, ICA Philadelphia (2013); Better Homes (2013), SculptureCenter, New York, and Demanding Supplies, Kunstraum Lüneburg (2011). Rodriguez received a BA from Eugene Lang College at the New School, New York in 1994, and attended the Whitney Independent Study Program in 2001. She was a core member of Reena Spaulings Fine Art, New York from 2004 to 2015. Rodriguez is a 2018 recipient of a Foundation for Contemporary Arts Grant to Artists.
Carissa Rodriguez: The Maid is presented in collaboration with SculptureCenter, New York, and curated by Ruba Katrib. The Cambridge presentation is organized by Henriette Huldisch, Director of Exhibitions & Curator, MIT List Visual Arts Center. The video commission, The Maid, is underwritten by Valeria Napoleone XX SculptureCenter.
Sponsors

Exhibitions at the List Center are made possible with the support of Fotene Demoulas & Tom Coté, Audrey & James Foster, Jane & Neil Pappalardo, Cynthia & John Reed, and Terry & Rick Stone.  Special thanks to Philip S. Khoury and the Office of the Associate Provost.  In-kind media sponsorship provided by 90.9 WBUR.

General operating support is provided by the Massachusetts Institute of Technology; the Council for the Arts at MIT; Philip S. Khoury, Associate Provost at MIT; the MIT School of Architecture + Planning; the Mass Cultural Council, and many generous individual donors. The Advisory Committee Members of the List Visual Arts Center are gratefully acknowledged.