The Art of Detection: Surveillance in Society
-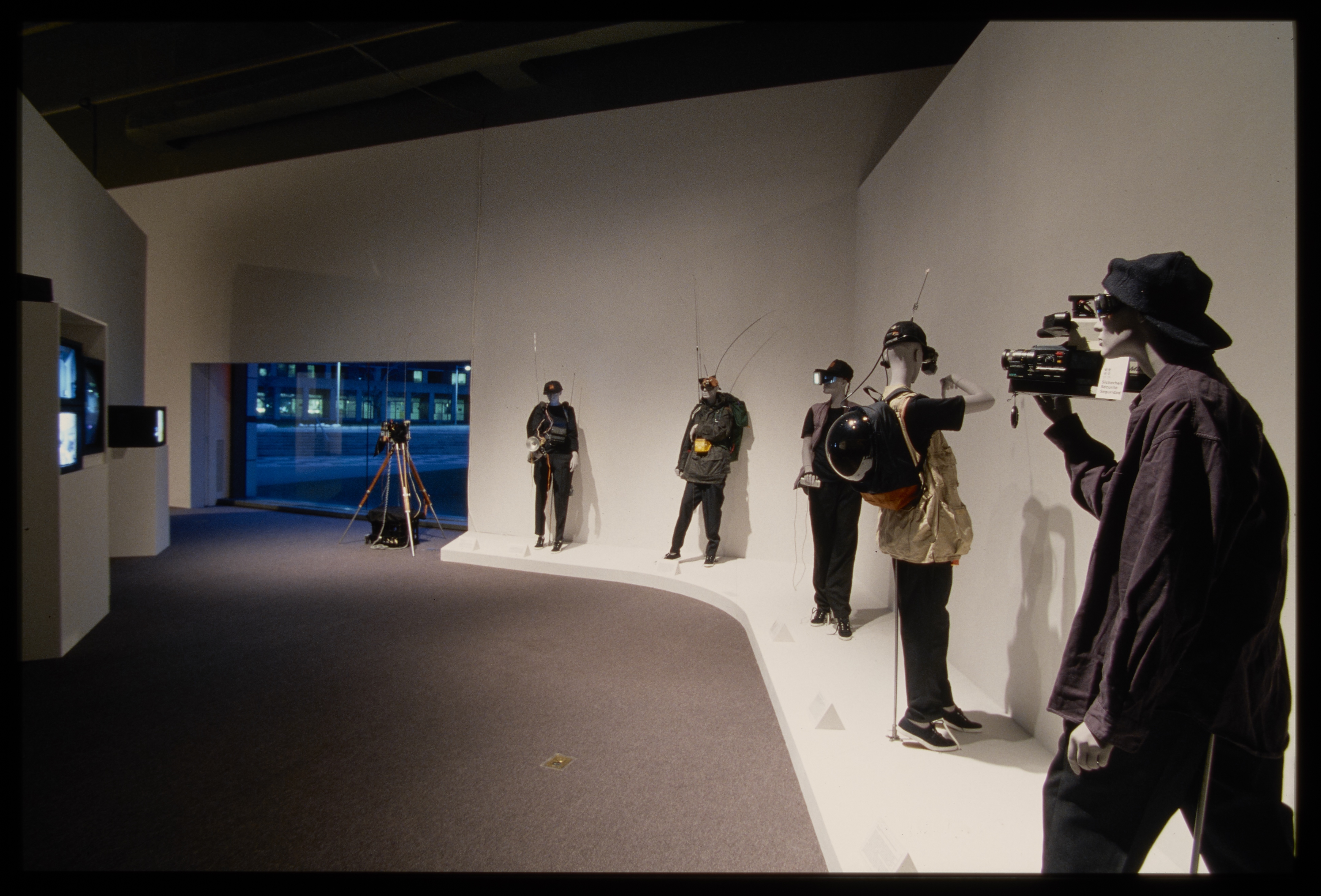 Explore all artists who have exhibited at the List in our
Artist Index
.
The character of surveillance in society has changed markedly in the post-Cold War era.
No longer are we fixing a rigid gaze on a single, mythical enemy outside, but instead, are turning the cameras and monitors around to look both outside and inside: at both them (who have become more ambiguous and subject to prevailing political inclinations), and at ourselves. Coupled with the pervasive technological changes involving smaller and more discreet technology, digital innovations in communications, entertainment and marketing, and the de-classification of formerly military technologies, the field of surveillance has become complex, multi-layered and ripe for cultural incursions to investigate the implications and raise questions about the gathering of images and information in our society.
The artists represented in this exhibition insert their work within this ecology of data and images, disrupting the flow in order to draw attention to the ideological dimensions of the pressing desire within our culture to identify, show, quantify, and regulate. Their work at times replicates the more traditional forms of surveillance, such as video and photography; or alternatively, investigates the dematerialized forms of monitoring becoming increasing prevalent which may map our movements, activities, associates, and lifestyles. The projects and installations reflect upon and problematize a function of contemporary life that has become so ubiquitous and familiar, yet continues to proliferate unchecked.
A catalogue published by the List Visual Arts Center containing essays by Timothy Druckrey and Jennifer Riddell will accompany the exhibition. Publication date: November 2, 1997.
Organized by Jennifer Riddell. Exhibition design by Jon Roll.