Angela Grauerholz: Recent Photographs
-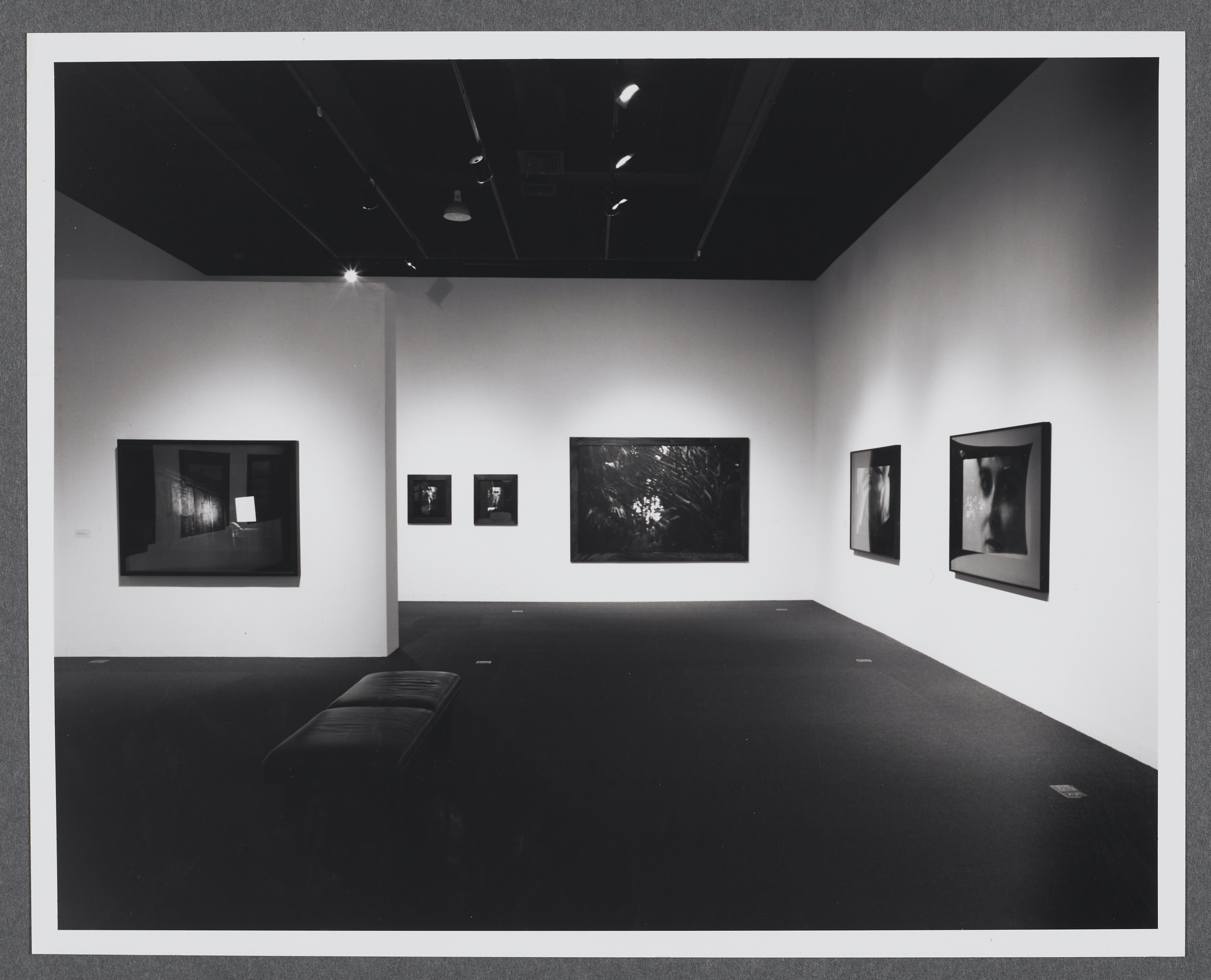 Explore all artists who have exhibited at the List in our
Artist Index
.
This exhibition is the first United Stated museum exhibition of the work of Angela Grauerholz, a German-born artist currently living and working in Montreal, Canada.
Included in the exhibition are fourteen large-scale black and white photographs of urban scenes, public and private interiors, portraits, nudes and landscapes. The artist's soft-focus imagery and warm sepia tones initially suggest time past, while intimating an unknown future and dislocating the present. 
Grauerholz has stated that she wants her ephemeral images to be "as open as I can possibly make them, so that the viewer can reinvest what he or she feels into a particular scene…" She invites subjective readings, encouraging us, as in her portrait series, to both identify with and project our thoughts and feelings onto the subject whose visage is dramatically cropped, dimly lit, and blurred. The sitter is at once plainly familiar yet oddly remote. We may read into her face, paradoxically blending with her as she actually and metaphorically fades from view. In her intimate interiors, both public and private, Grauerholz explores the suggestive potential of place. Poised between reality and reverie, between the banal and the resonant, the artist reveals her links with the German Romantic tradition. The atmosphere of Window is silent and still as two spectral figures gaze out a window into a glowing light. The image is strongly compelling, yet its meaning eludes us, leaving the viewer with a nagging sense of longing compounded with loss. Grauerholz's images seem to be pulled from the blurred recesses of memory as she seeks to transcend physical reality to create a "universal space." Like the supernatural fiction she admires, the artist renders the world in some measure as an illusion or dream, an allegory for a deeper inquiry into the nature and meaning of human experience.
Publication with essay by the curator Helaine Posner.