2023 Student Lending Art Program Exhibition and Lottery
-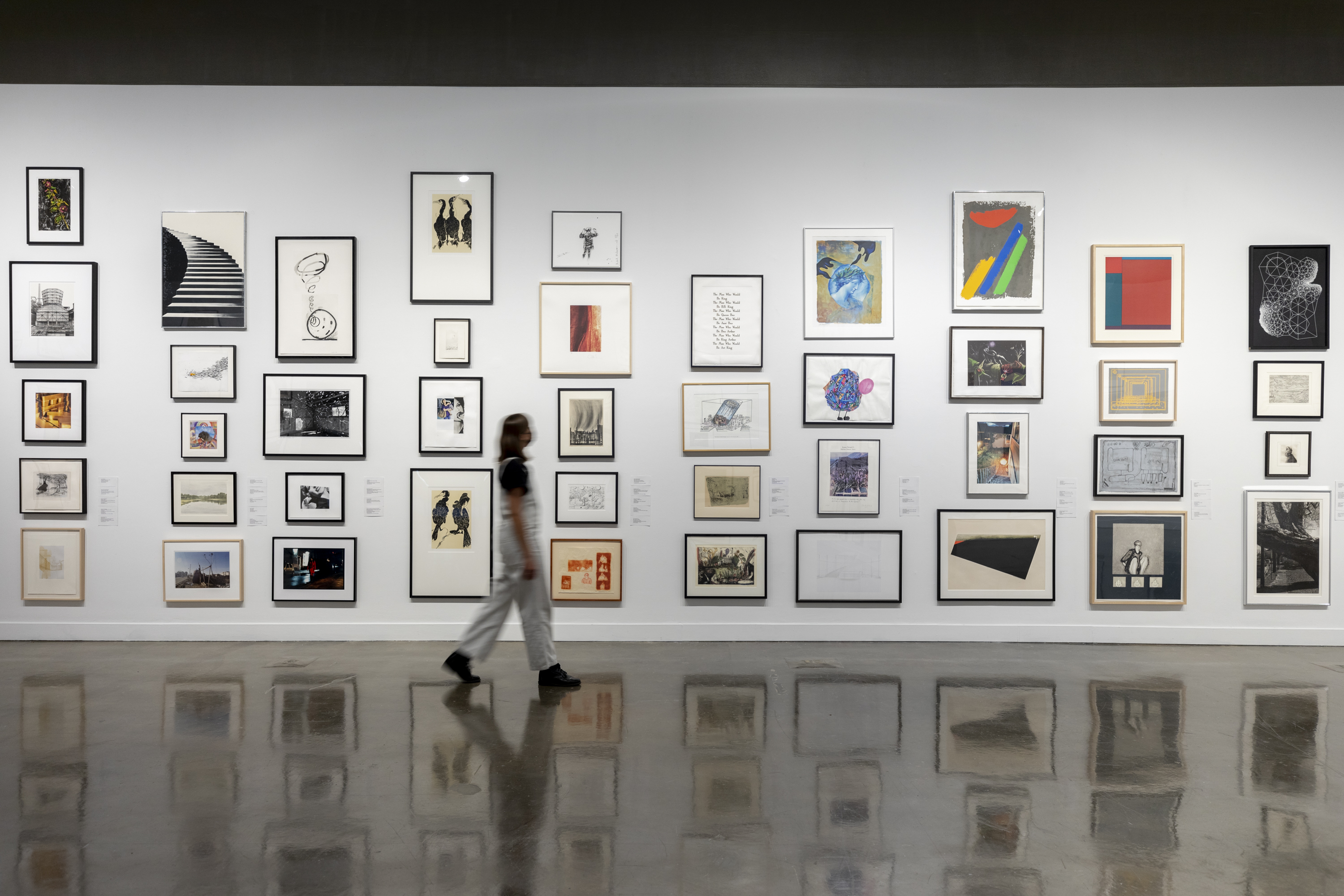 Explore all artists who have exhibited at the List in our
Artist Index
.
Featuring over 700 original works of art, the Student Lending Art Program is a beloved MIT tradition.
The exhibition features original works of art, primarily prints and photographs, drawn from the List Center's Student Lending Art Collection. This annual exhibition, on view is free and open to the general public as well as the MIT community. MIT students can borrow artwork from the collection for free. 
Enrolled MIT Students must enter online before September 13 at: http://studentartlending.mit.edu
Winners will be notified on September 15 and will be sent a link to schedule which day to come select an artwork in person. Students do not need to visit the gallery to enter, but winners will need to be present to select and take home the artwork between September 18-22. 
Key Dates for Students
Students sign up closed Wednesday, September 13, 2023
Students will be notified on Friday, September 15, 2023
Art distribution week: Monday, September 18–Friday, September 22, 2023
Since 1977, the Student Lending Art Program Exhibition and Lottery has provided MIT students the enviable opportunity to borrow, appreciate, and live with a museum quality work of original art for the academic year. Works from the collection are distributed through a lottery system. Remaining unclaimed works are available for students to take home on a first come, first serve basis, once the exhibition closes. 
This program is free for all current MIT undergraduate and graduate students. 
The collection is comprised of the Catherine N. Stratton Collection of Graphic Arts, established in 1966, the List Student Loan Collection, established in 1977, and the Ronald A. Kurtz Student Lending Collection, established in 1985. Approximately fifteen new works are added to the collection annually to expand the breadth of its offerings.