Matthew Angelo Harrison
2022, MIT Press, MIT List Visual Arts Center, and Kunsthalle Basel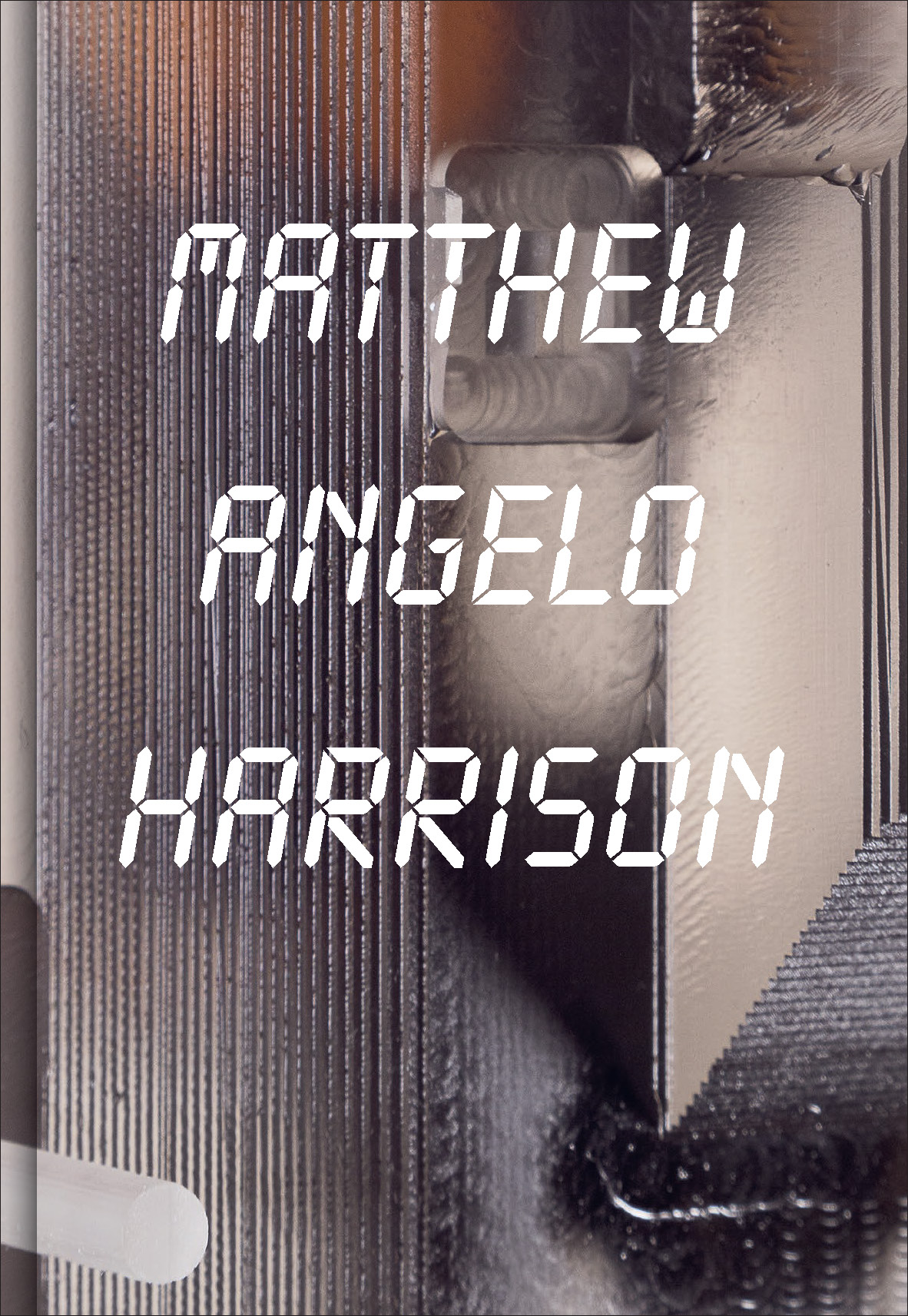 In his sculptures and installations, Matthew Angelo Harrison (b. 1989) engages with the legacies of racism and colonialism, parsing their contemporary connections to labor in the United States through an evolving visual language.
With works that merge manufacturing technologies with the formal concerns of modernism and minimalism, the artist questions ideas of authorship and reproduction. Harrison's sculptures often include found objects—including traditional African figurines and auto industry ephemera—encased in resin blocks. Frozen and entombed, these sculptures appear as strangely haunted minimalist objects, both ancient and futuristic. This generously illustrated volume, published in conjunction with two major solo exhibitions at the List Visual Arts Center (2022) and Kunsthalle Basel (2021), is the first monograph on an important young American artist.
Another specter haunting Harrison's work is that of Detroit's defunct auto industry. A native of Detroit who once worked making prototypes in an auto manufacturing plant, Harrison sometimes employs precision machine-tooling techniques that are derived from those used by auto makers. In other works, Harrison replicates rare African masks and sculptures using hand-built, low-resolution 3D printing machines, rendering large-scale forms in wet clay—fragile, imperfect, and subject to glitches. In addition to color photos of Harrison's work and images that illustrate the artist's relationship to Detroit, the book features essays by curators and art historians Jessica Bell Brown and Elena Filipovic, as well as a conversation between Harrison and musician and theorist DeForrest Brown, Jr., led by curator Taylor Renee Aldridge.
Contributors
Natalie Bell, Elena Filipovic, Jessica Bell Brown, Taylor Renee Aldridge, DeForrest Brown Jr., Matthew Angelo Harrison