Next House Dormitory, 1971
Josep Lluis Sert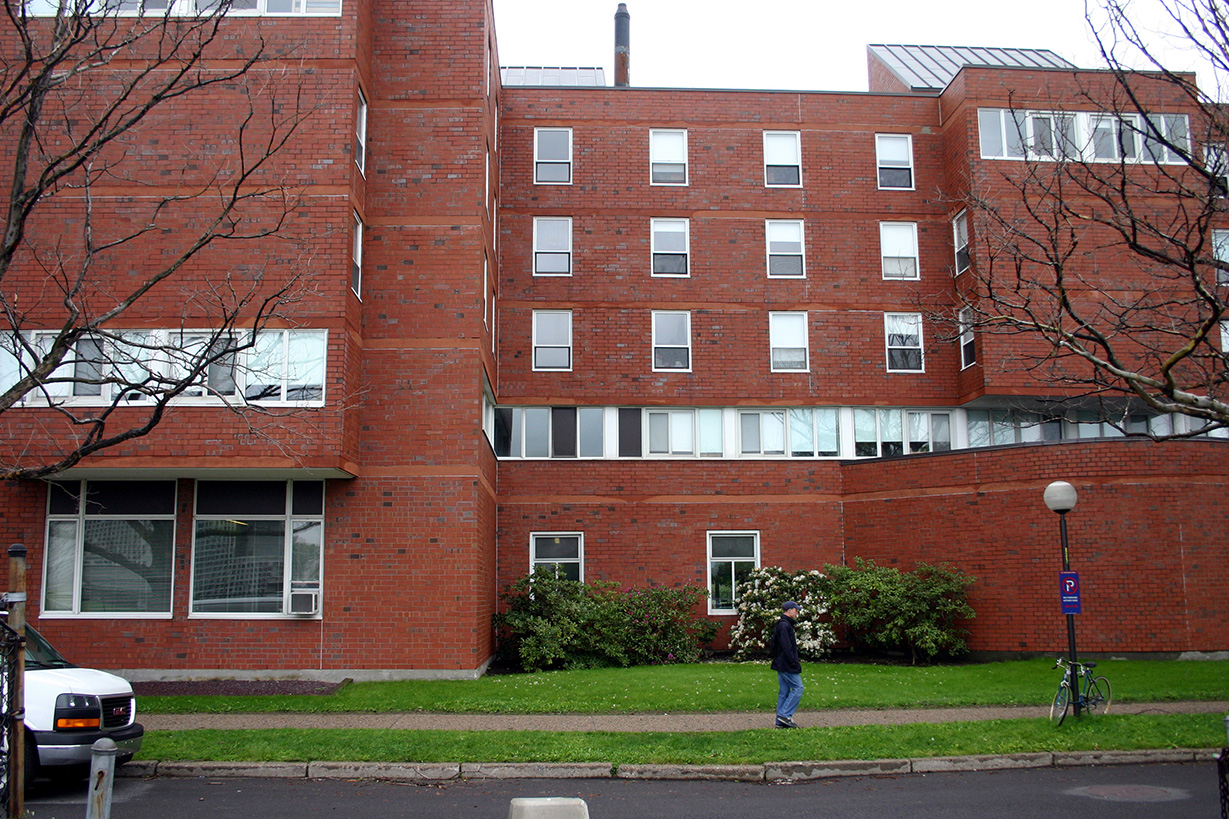 Josep Lluis Sert was born in Barcelona in 1902. He graduated from the Escuela Superior de Arquitectura, Barcelona, in 1929. He was active in CIAM (International Congress of Modern Architecture) and GATEPAC (Grupo de Arquitectos y Tecnicos Espanoles para el Progresso de la Arquitectura Contemporanea).
He worked in Paris with Le Corbusier and Pierre Jeanneret in Paris. He designed the Spanish pavilion for the Exposition Universelle, Paris, in 1937.Emigrating to the U.S. from Barcelona, he worked with the urban planning office of Pal Lest Weiner, and was a founding partner of Town Planning Associates from 1941 to 1958. In 1953 Sert became Dean of the Faculty of the Graduate School of Design and Professor of Architecture at Harvard University until his retirement in 1969.
He opened a private practice in Cambridge in 1955, later founding a partnership with Huson Jackson, which would become Sert, Jackson & Associates. Sert, Jackson & Associates designed Buildings W70 and W71 at MIT. They also designed buildings for Harvard University, including Peabody Terrace, the Science Center, and housing at Roosevelt Island. They worked as collaborating architects with Le Corbusier for the Carpenter Center for the Visual Arts at Harvard.
After returning to Barcelona, Sert designed the Miró Foundation in Barcelona. Sert, Jackson & Associates received the American Institute of Architects award for Architectural Firm in 1977, and Sert was awarded the Institute's Gold Medal in 1981. He died in Barcelona in 1983.