McNair Building, 1966
Walter Netsch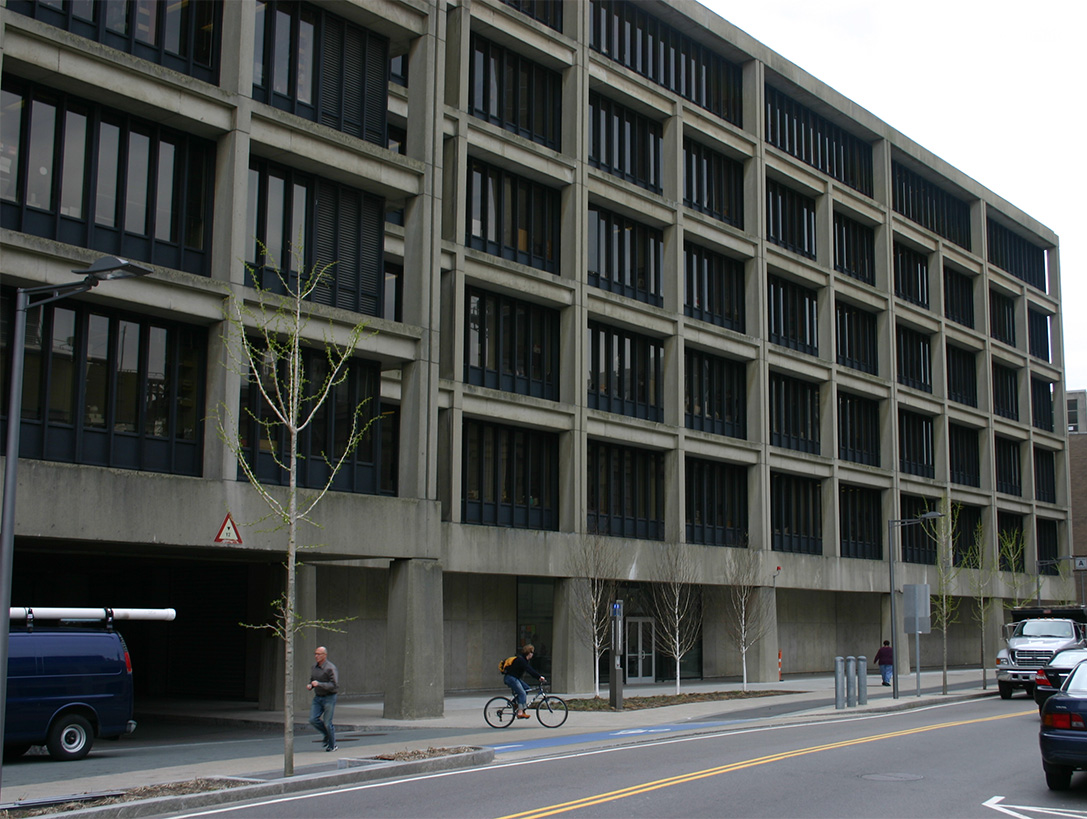 Walter Netsch was born in 1920 in Chicago and studied architecture at MIT, graduating in 1943.
In 1947, after a stint in the Army Corps of Engineers and working with L. Morgan Yost in Chicago, he joined the San Francisco office of Skidmore, Owings & Merrill (SOM). He transferred to the Chicago office of SOM in 1951, where he became a partner and worked until his retirement in 1979.
Netsch developed a methodology of ordering space known as Field Theory. In addition to MIT's complex of Fairchild buildings, he created designs for Inland Steel Building, Chicago; the Mayo Clinic; the east wing of the Art Institute of Chicago; U.S. Air Force Academy, Colorado Springs; Regenstein Libraries at Northwestern University and the University of Chicago. Photo courtesy Northwestern University Archives.