McNair Building, 1966
Walter Netsch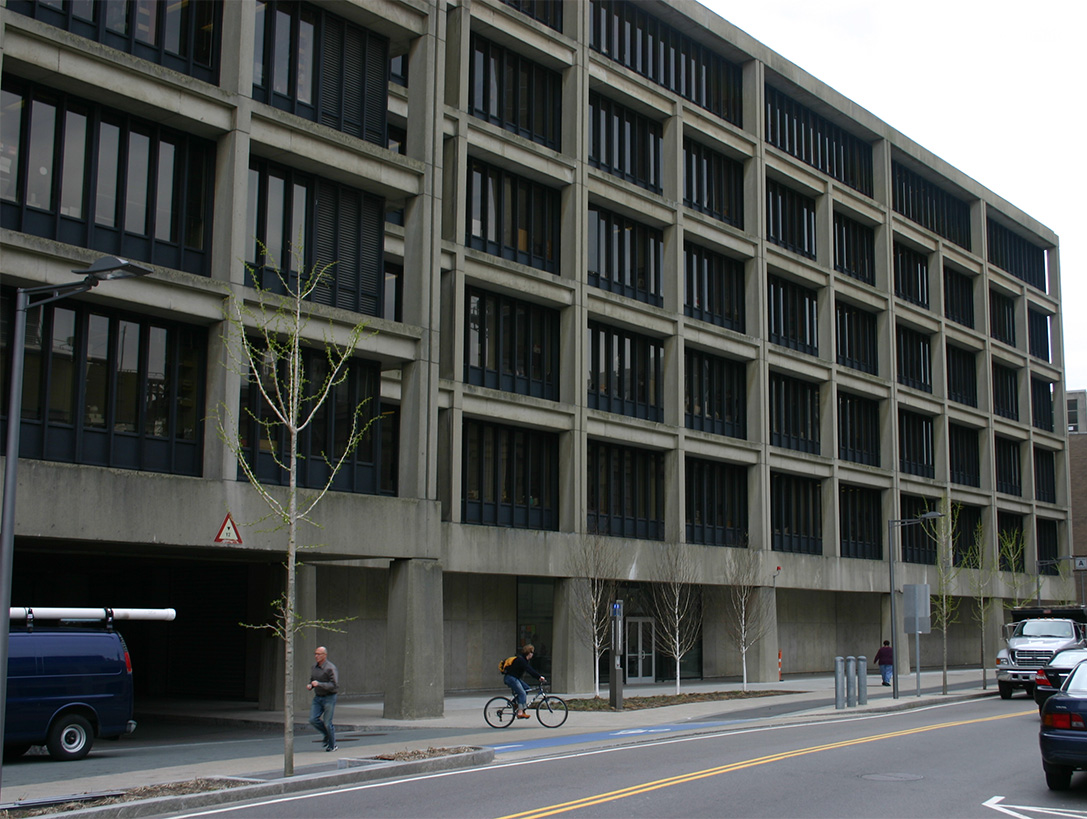 The McNair Building was completed three years after the Vannevar Bush Building. Its location extends upon Netsch's original proposal to have the Bush Building as the primary entry point into the campus from Vassar Street.
With the McNair Building, Netsch recalls the modernist design of the Vannevar Bush Building by using a similar concrete structure and grid of floor-to-ceiling windows. McNair, which houses a portion of the Department of Aeronautics and Astrophysics, was dedicated in 1986 to Ronald E. McNair, the NASA astronaut and MIT alumnus (PhD 1976) who was one of the seven crew members who lost their lives in the 1986 Space Shuttle Challenger accident.
Walter Netsch (1920­­­­–2008) was born in Chicago. After graduating from MIT with a degree in architecture in 1943, Netsch enlisted in the Army Corps of Engineers. In 1947, he joined the San Francisco office of Skidmore, Owings, and Merrill (SOM). He transferred to the Chicago office of SOM in 1951, where he became a partner and worked until his retirement in 1979. During the 1980s, he served as the parks commissioner for the city of Chicago. 
Netsch is renowned for his institutional and academic projects completed at SOM, which include the US Air Force Academy Cadet Chapel, Colorado Springs; the Regenstein Library at the University of Chicago; Miami University Art Museum, Oxford, Ohio; the east wing of the Art Institute of Chicago; the master plan of the University of Illinois at Chicago; the Eye Clinic at Rush-Presbyterian-St. Luke's Medical, Chicago; and the Baldwin Building at Mayo Clinic, Rochester, Minnesota.