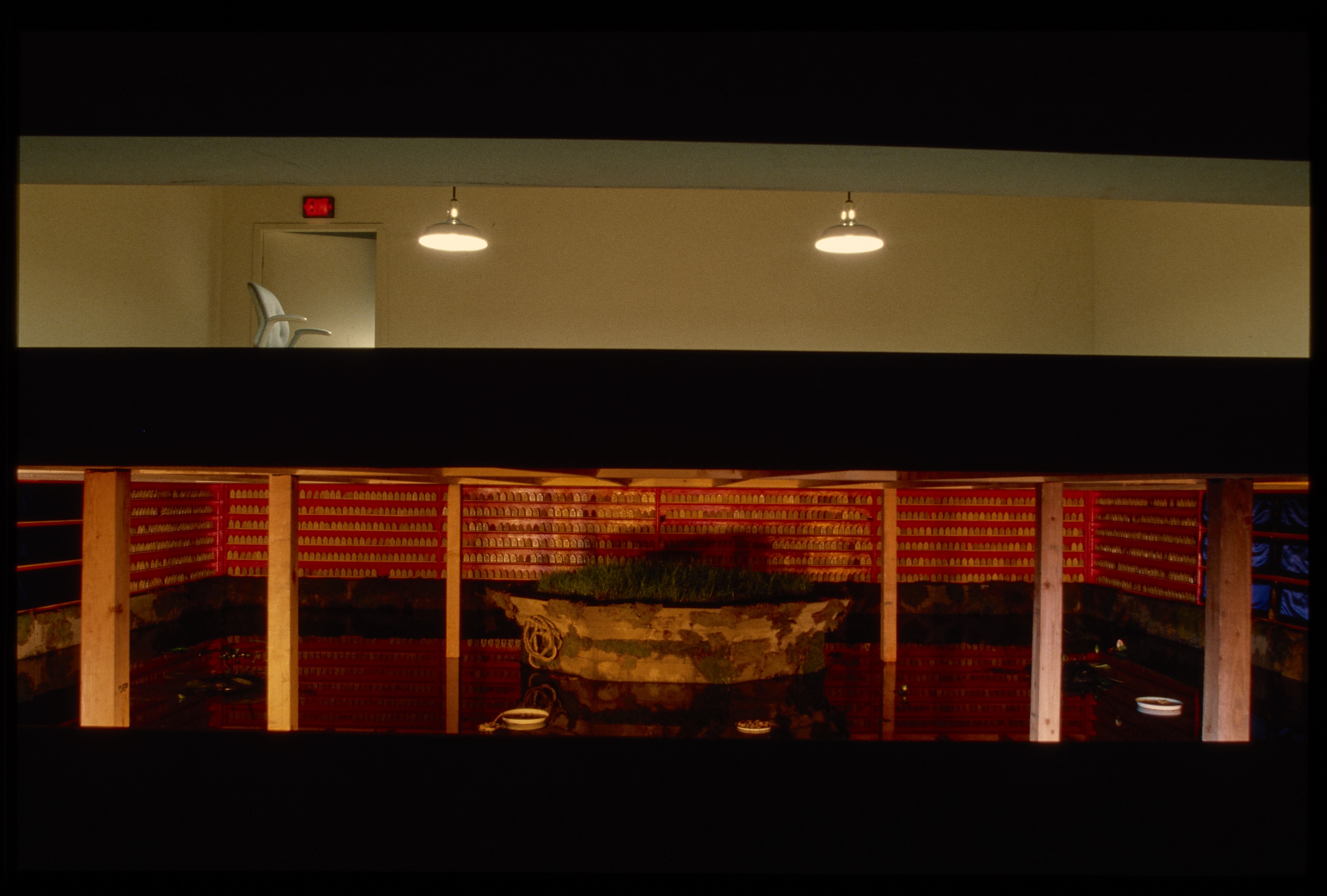 Explore all artists who have exhibited at the List in our
Artist Index
.
Chinese-American artist Ping Chong will be in residence in The Reference Gallery creating his first environmental work, entitled Kindness.
Chong is best known for his multimedia theater presentations and collaborative television programs. Two such presentations, in the form of television specials, were collaborations with performance artist Meredith Monk: Paris for KTCA-TV, Minneapolis and Turtle Dreams for WGBH-TV, Boston. Kindness will depict the contrast between two worlds within the same space: the modern, man-made, technological world, represented by a crisp, clean environment, and the ritualistic, primeval, distant world, which will appear murky and swampy. The viewer will need to expand the limits of his perceptual system to decode the cues and metaphors of this spectacle. 
A series of events and informal public discussions have been planned during Ping Chong's residence, allowing the MIT community and the public a chance to become familiar with the artist's work and concerns, while allowing him to further pursue topics of interest. 
Sponsors

 This project was organized by the Committee on the Visual Arts with generous support from the Massachusetts Council on the Arts and Humanities, a state agency