List Projects: Redmond Entwistle
-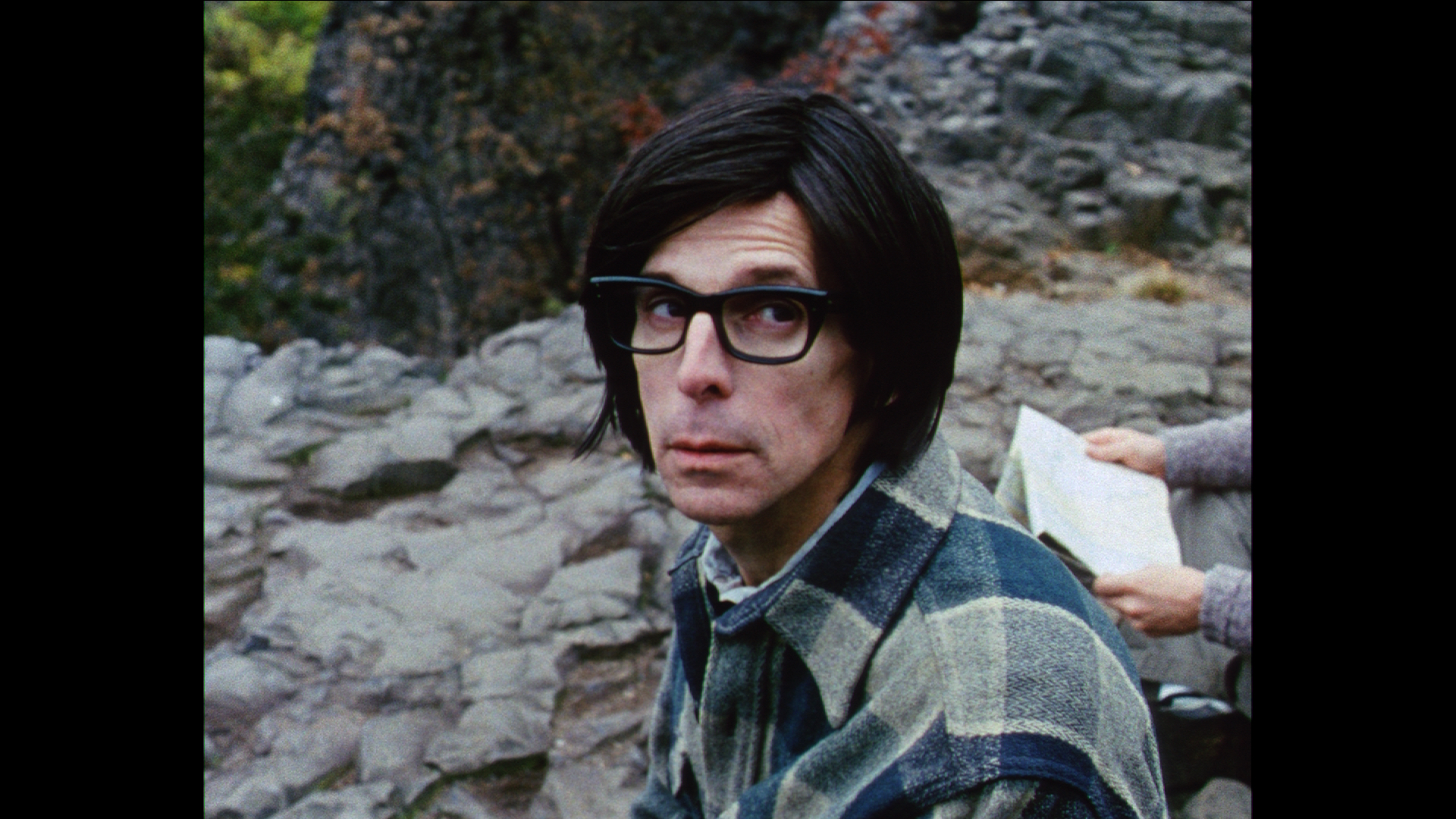 Explore all artists who have exhibited at the List in our
Artist Index
.
Combining documentary with fictional scenarios, the films of Redmond Entwistle (b. London, 1977) examine specific geographical sites, pedagogical models, and historical figures and events as a means to address larger issues—for the films in this exhibition, these concerns include how economic inequalities are reproduced across generations and the rise and collapse of democratic institutions.
Entwistle's films often engage binary relationships or dualisms—such as original and reproduction, historical interpretation and lived experience, individual and institution. Rather than arranging these in a conservative hierarchy, or an equivalent or interchangeable postmodern series, Entwistle is "more interested in a kind of nesting" of mediums and techniques that allows a "determinate aesthetic," one that considers the limits of artistic representation.
By way of archival footage and restaged interviews, Walk-Through (2012, 16mm film to HD video, color and b&w, sound, 18 min.), considers the history of the California Institute of the Arts, in particular the impact of artist Michael Asher's "post-studio" class on his former students. Entwistle's work becomes a means for examining the commodification of education and how individual speech functions in contemporary art as well as in democracy.
In Monuments (2010, 16mm film to HD video, color, sound, 29 min.), the artists Dan Graham, Gordon Matta-Clark, and Robert Smithson, are portrayed or "reproduced" by actors who revisit the writings and sites of the artists' work in New Jersey. In retracing these artists' histories, the film also documents the decline of industry in the region, operating as an allegory for the effects of globalization on America's built environment since the late 1960s.
In conjunction with the gallery installation, Entwistle will be present for a film screening and artist's talk on January 10, featuring four of his films created between 2000 and 2009—Belfast Trio (2009), Satellite (2009), Paterson-Łódź (2006), and Social Visions (2000)—whose subjects range from the intertwined history of labor uprisings in early 20th century Poland and New Jersey to Belfast's efforts to enter the global creative economy in the 21st century.
List Projects: Redmond Entwistle will be the artist's first solo institutional exhibition and most comprehensive screening of his works to date.
About the Artist
Redmond Entwistle (b. 1977, London) received his degree in film at California Institute of the Arts and attended the Whitney Museum of American Art Independent Study Program. His films have been screened at Tate Britain, London; Centre Pompidou, Paris; Anthology Film Archives, NY; Whitechapel Art Gallery, London; Serpentine Gallery, London; and Contemporary Art Center, Vilnius. He has had solo exhibitions at Tramway Gallery, Glasgow; Art in General, NY; and International Project Space, Birmingham, UK; and has been included in group exhibitions at the Walker Art Center, Minneapolis; PS1 MoMA, NY; the ICA, London, among others.
List Projects: Redmond Entwistle is curated by Alise Upitis, Assistant Curator, MIT List Visual Arts Center.
Sponsors

Support for List Projects is generously provided by the Council for the Arts at MIT; the Office of the Associate Provost at MIT; the Massachusetts Cultural Council; the MIT List Visual Arts Center Advisory Committee; and the Friends of the List.