List Projects: Delia Gonzalez
-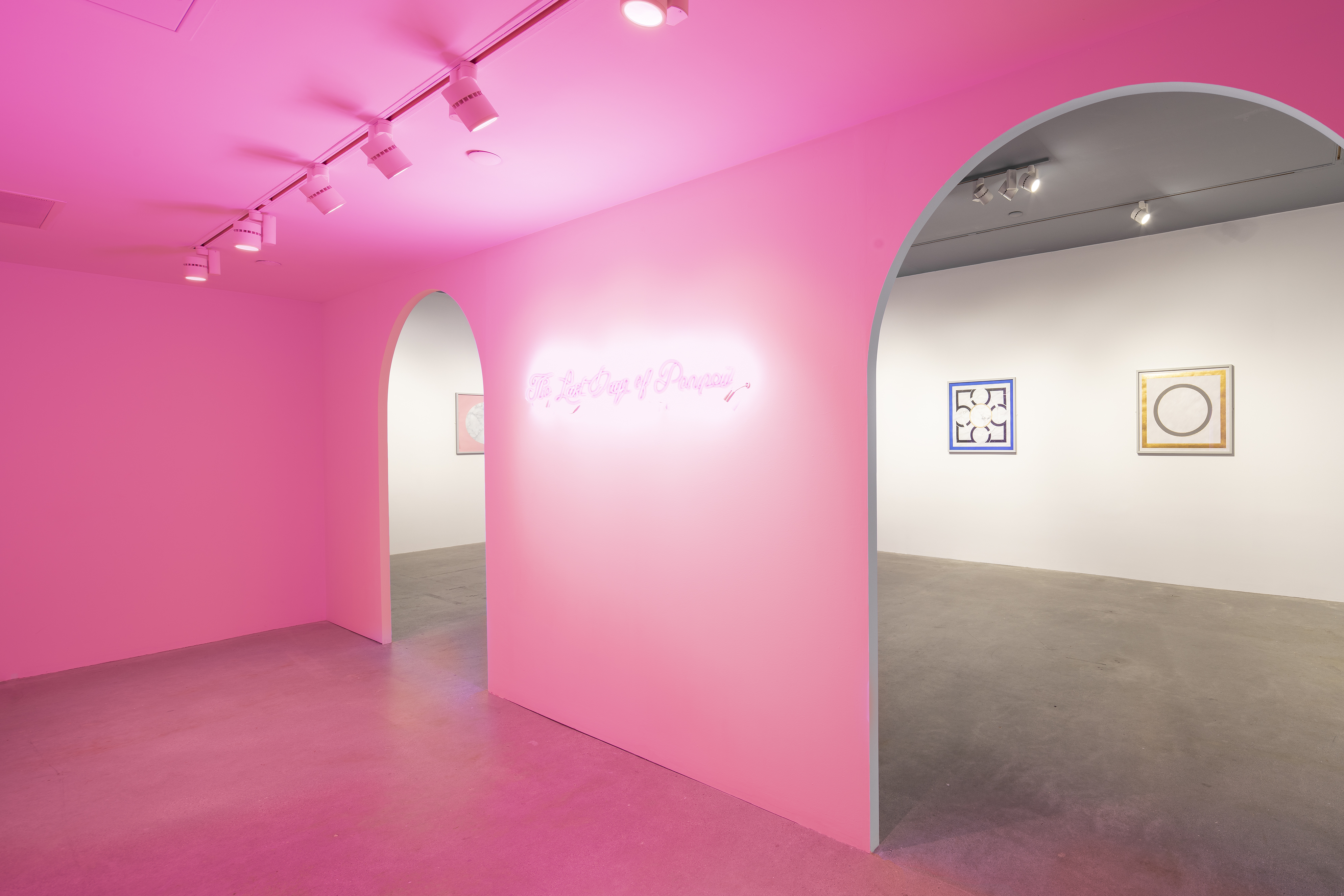 Explore all artists who have exhibited at the List in our
Artist Index
.
Miami-born, Athens-based artist Delia Gonzalez works in drawing, sculpture, music, film, dance, and performance. She draws inspiration from a broad range of sources including surrealism, Greek mythology, and different mystical traditions.
In her most recent project, The Last Days of Pompeii (2017), the destruction of the titular ancient city serves as vehicle for a fantastical reflection on a post-apocalyptic future conceived against the backdrop of the contemporary political landscapes of her native country and her recently adopted place of residence (earlier, Gonzalez lived in Berlin for a decade). The exhibition at the List Center from this body of work comprises a series of intricate drawings emulating marble surfaces and featuring a recurring moon motif alongside a light sculpture, an architectural intervention, and a sound work.
Delia Gonzalez (b. 1972, Miami) lives and works in Athens and New York. Her work has been featured in exhibitions at Galleria Fonti, Naples; Schmidt & Handrup, Cologne; Kunsthaus Graz, Austria; Kunsthalle Exnergasse, Vienna; Migros Museum, Zurich; Deste Foundation, Athens; and others. Exhibitions in collaboration with Gavin Russom include P.S.1 Contemporary Art Center, New York and SculptureCenter, New York. Gonzalez released her most recent album Horse Follows Darkness on DFA Records in 2017.
List Projects: Delia Gonzalez is organized by Henriette Huldisch, Director of Exhibitions & Curator, MIT List Visual Arts Center. 
Sponsors

Exhibitions at the List Center are made possible with the support of Fotene Demoulas & Tom Coté, Audrey & James Foster, Jane & Neil Pappalardo, Cynthia & John Reed, and Terry & Rick Stone. Additional  funding for List Projects exhibition series was provided by the National Endowment for the Arts and the Andy Warhol Foundation for the Visual Arts.

General operating support is provided by the Massachusetts Institute of Technology; the Council for the Arts at MIT; Philip S. Khoury, Associate Provost at MIT; the MIT School of Architecture + Planning; the Mass Cultural Council, and many generous individual donors. The Advisory Committee Members of the List Visual Arts Center are gratefully acknowledged.