Per Kirkeby: Paintings and Drawings
-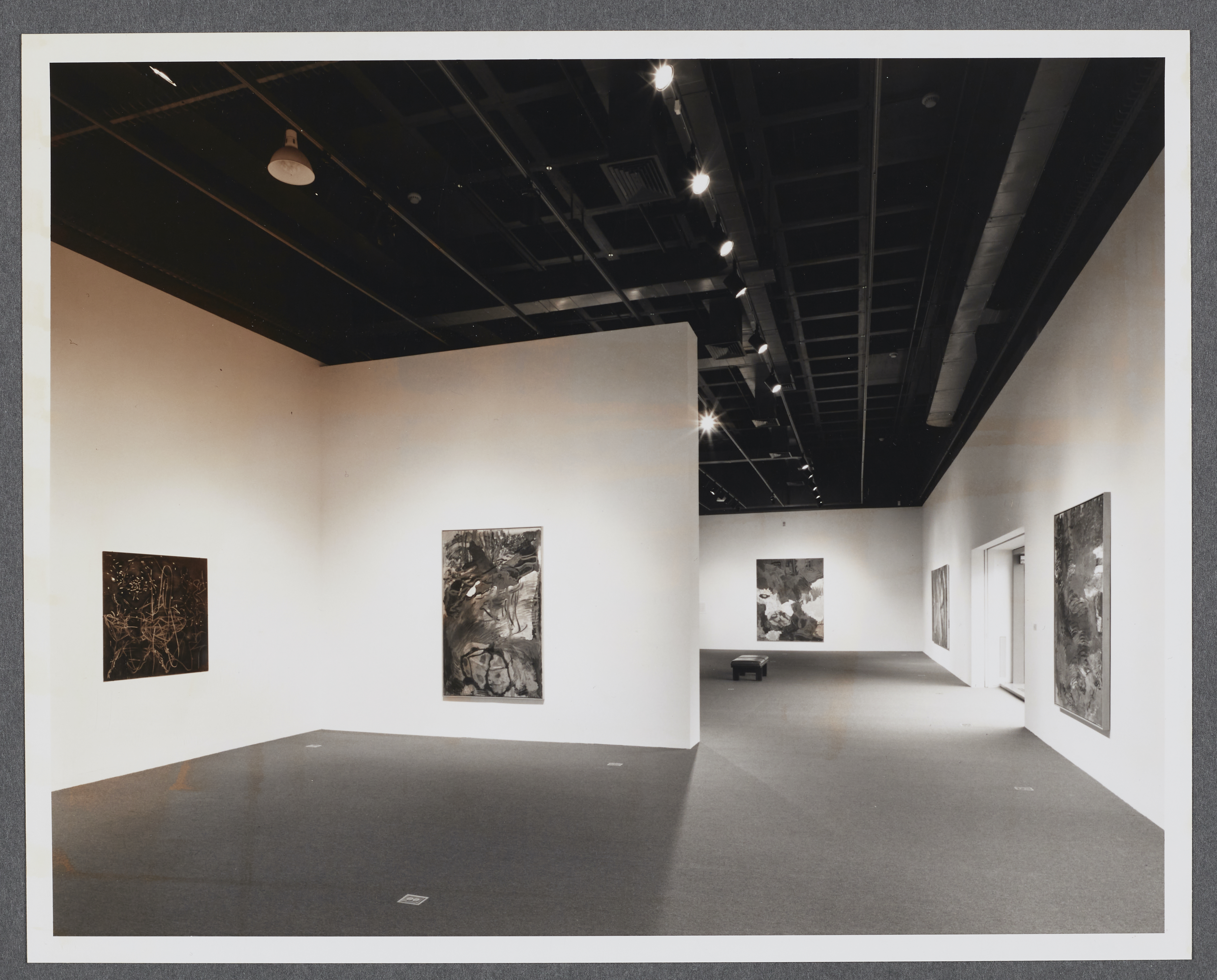 Explore all artists who have exhibited at the List in our
Artist Index
.
The List Visual Arts Center presents Per Kirkeby: Paintings and Drawings, the first U.S. one-person museum exhibition of the work of the renowned Danish artist.
The exhibition will focus on large-scale gestural abstract paintings and drawings from the 1980s from European and American museums and private collections. Though abstract, Kirkeby's work is rooted in the Northern European landscape tradition. The former geologist draws his inspiration from the primordial elements of nature: light, energy, and matter. Layered areas of line and color vibrate in Kirkeby's dramatic yet contemplative canvases and drawings on masonite.
Critic Peter Schjeldahl describes the "experience" of viewing a Kirkeby painting as such: "I associate it with the smell of turned earth, with the clamminess of damp woods…the effect is somber, even sullen, but with patience there is a stirring in its depths, the beginning of a grateful joy." As in the 19th-century British landscape paintings of Constable and Turner, Kirkeby evokes the sublime within natural phenomena. He has also been influenced by the work of the Danish artist-philosopher Asger Jorn, the Norwegian Edvard Munch, the art and performance of Joseph Beuys, and more recently the Neo-Expressionist painting of Georg Baselitz.
Kirkeby has been widely acclaimed throughout Europe for nearly twenty years for his accomplishments as a painter, sculptor, performance artist, writer, and filmmaker. Important solo exhibitions of his work have been held at the Whitechapel Gallery in London, the Ludwig Museum in Cologne, and the Moderna Museet in Stockholm, to name a few.
Sponsors

Partial funding for the Per Kirkeby exhibition in Cambridge has been provided by the Royal Danish Embassy, Washington, DC.