Kimsooja: Seven Wishes and Secrets
-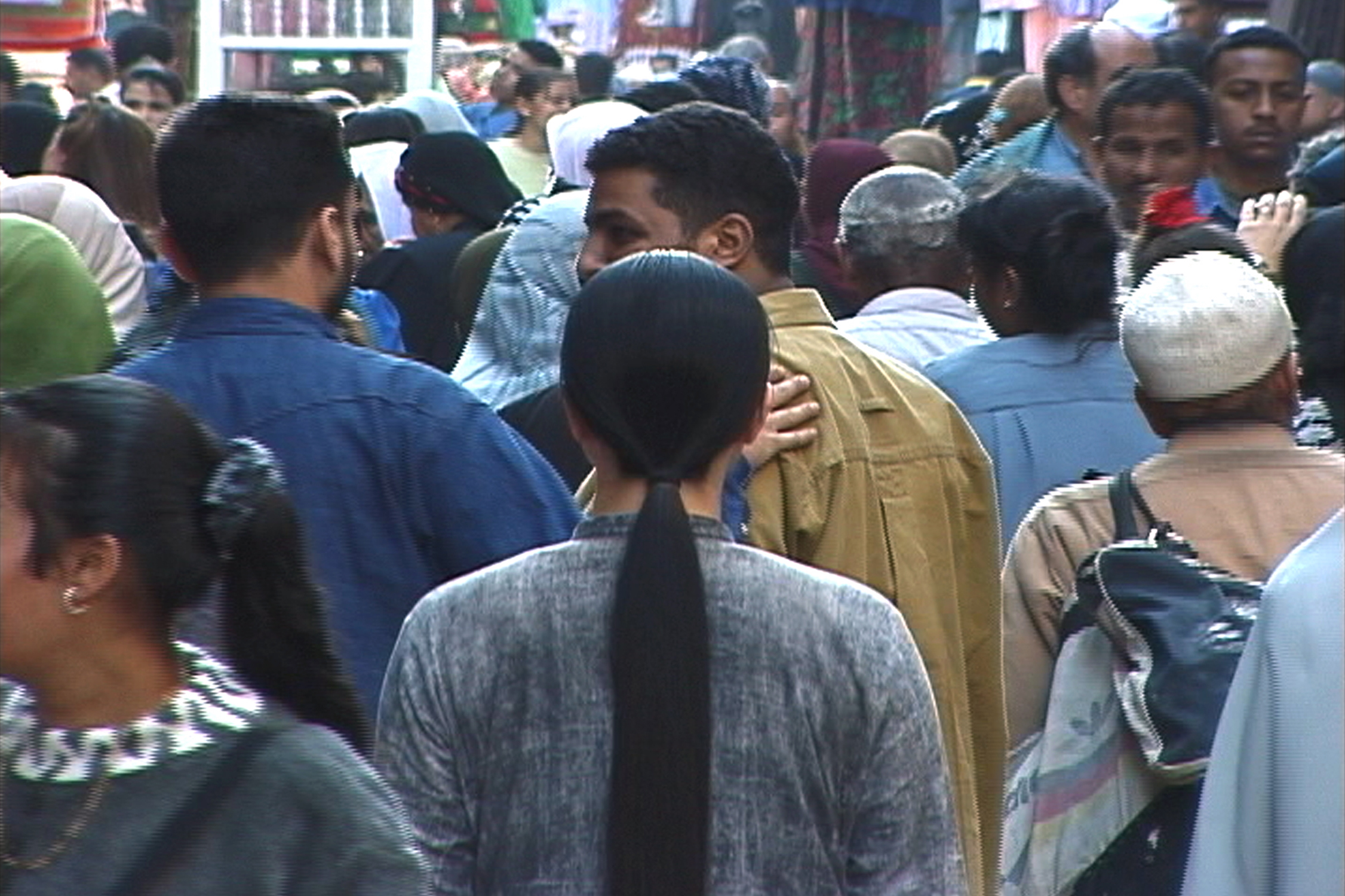 Explore all artists who have exhibited at the List in our
Artist Index
.
The exhibition includes her videos, Sewing into Walking: Kyoung Ju (1994) and Invisible Mirror (2003) as well as works from her recent portfolio, The Seven Wishes (2004) which consists of large Iris prints of the fabrics traditionally given to newlyweds in Korea.  
The images from The Seven Wishes illustrate the wishes for newlyweds at traditional Korean wedding ceremonies, such as purses for prosperity and turtles for longevity. The traditional Korean fabrics, which are a repeated symbol in Kimsooja's work since the early 1990s, are wedding bedspreads and are also used to wrap newborn babies. At death, they are used to wrap the body for burial.
In the video, Sewing into Walking (1994) the artist wanders slowly through a landscape gathering the fabrics, creating beauty in the conscious performance of daily rituals. This was filmed outside of Kyoung Ju, an ancient and spiritually-significant city in Korea. 
This video will be shown in conjunction with her recent video work, Invisible Mirror, in which the fabrics' lush colors are dissolved into a sequence of pure abstract colors. The video is a continuation of her experiments with pure colored light.
The exhibition extends to a screening of eight videos from her breathtaking video project A Needle Woman at the Media Test Wall (the 24/7 video projection on MIT campus in Building 56). The videos were created between 1999 and 2001 and document Kimsooja, dressed in simple gray clothing standing rigidly in the busy streets of Tokyo, Shanghai, Delhi, New York, Mexico City, Cairo, Lagos, and London.