Christian Jankowski Everything Fell Together
-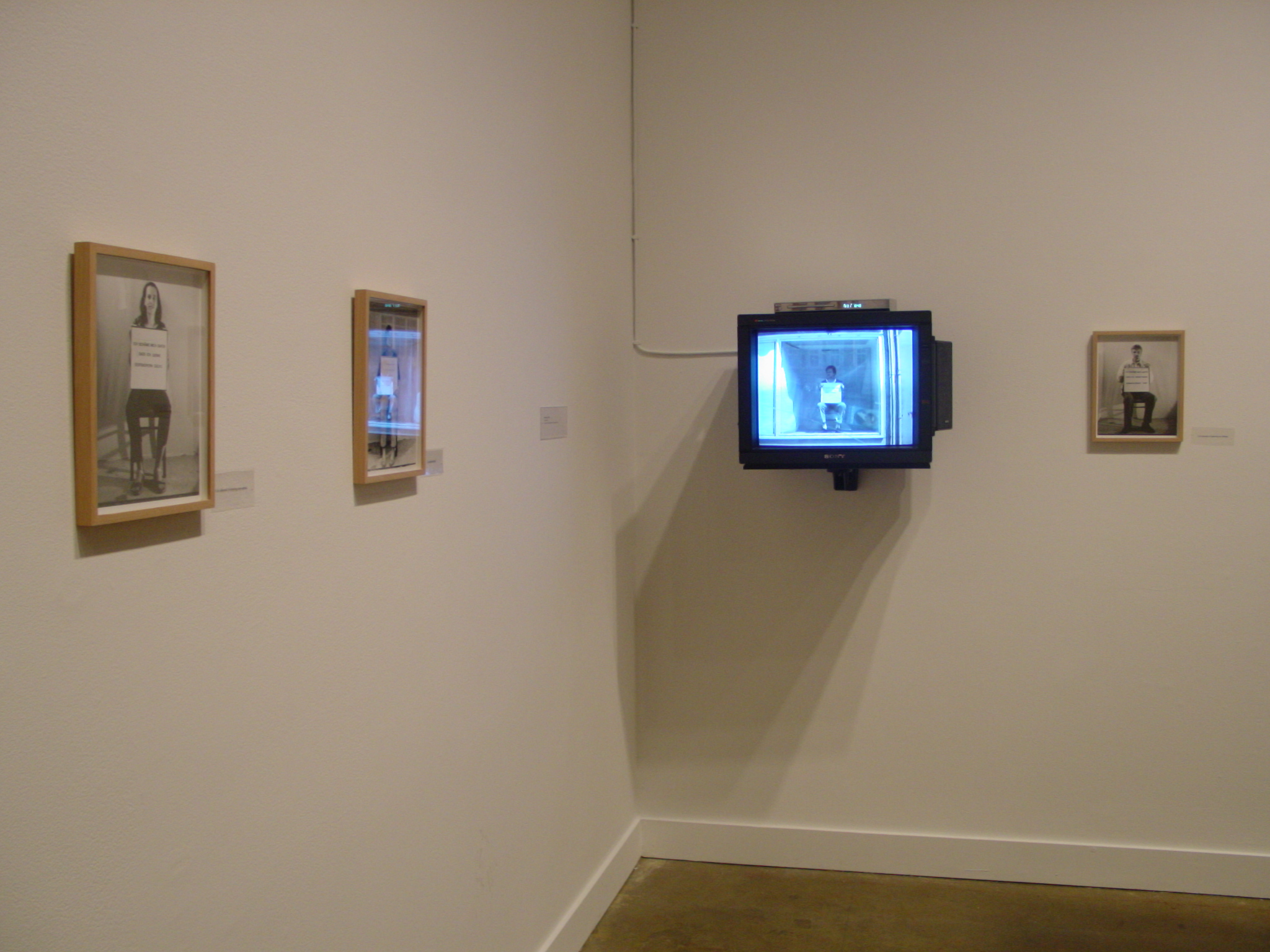 Explore all artists who have exhibited at the List in our
Artist Index
.
Christian Jankowski: Everything Fell Together is the first large-scale survey of work by Christian Jankowski, one of Germany's most prominent young artists.
His videos, films, and conceptually based installations have been exhibited in many internationally recognized institutions such as the 2002 Whitney Biennial at the Whitney Museum of American Art; the 48th Venice Biennale; the Swiss Institute, New York; and the Serpentine Gallery, London. This exhibition was recently highlighted in the May 2005 issue of Artforum  as one of the top shows worldwide not to miss. Christian Jankowski: Everything Fell Together will include 12 film and video installations as well as 54 photographs. The Opening Reception will take place on October 14 from 6 to 8 p.m., and the artist will be present.  
Jankowski most often collaborates with other individuals (such as children, magicians, customs officials, artists, therapists, psychics, and theologians), giving creative responsibility to his collaborators, while typically involving a surprising turn of events and a subtle — but decidedly engaging — sense of humor. He is also interested in examining boundaries and relationships between fiction and reality, art and commerce, art and the public, and art and popular culture. His critique of the nature of contemporary art production makes him one of the most thought-provoking image makers working today.  
Jankowski is probably best known by U.S. audiences for his work in the 2002 Whitney Biennial entitled, The Holy Artwork (2001), created in collaboration with former Pastor Peter Spencer of the Texas-based Harvest Fellowship Church. The piece was filmed and broadcast as part of Spencer's weekly television show. The piece begins with Jankowski arising from Spencer's congregation with a handy-video camera, approaching the pulpit, and collapsing at the pastor's feet, while Spencer, speaking directly to the TV camera, delivers a sermon about art, preaching against a "one-dimensional view of painting" while praising contemporary art as "a bridge between religion, art, and television."
In My Life as a Dove (1996), Jankowski collaborated with a magician who transformed him into a dove for a duration of three weeks. The message from the magician to the audience was "You're standing in front of Christian's transformation into a dove…be kind to him…and remember that a real artist may sometimes be inscrutable, but a true person as well."
In The Matrix Effect (2000), originally created for the MATRIX series at the Wadsworth Atheneum in Hartford, CT, Jankowski transformed the curator and artists of the MATRIX series into children. He proposed the "Matrix effect," a supernatural age reversal of the individuals who were committed to new art, resulting in seven-year-old versions of John Baldessari, Sol LeWitt, Adrian Piper, and others who offer their share of commentary on contemporary art.
16mm Mystery (2004) was co-produced by the Des Moines Art Center and created in collaboration with Hollywood special effects wizards, the Brothers Strause, who created the special effects for many major motion pictures including The Day after Tomorrow and Titanic. Also included in the exhibition is an interactive piece entitled The Day We Met (2003) — a room-sized installation that functions as a karaoke booth. Other works included are: Director Poodle (1998), Flock (2002), Rosa (2001), Shame Box (1992), Telemistica (1999), and This I Prayed Tomorrow (2003).  
This exhibition will travel to the Foundation for Art and Creative Technology in Liverpool, England, February 9 through April 2, 2006.
Accompanying the exhibition is a 200-page catalog with essays by Jeff Fleming, acting director of the Des Moines Art Center; Jordan Kantor, assistant curator, department of drawings, The Museum of Modern Art; Norman M. Klein, professor, California Institute of the Arts, Los Angeles; and Bruce Wagner, author and director. These are supplemented with interviews by Bill Arning, curator of the MIT List Visual Arts Center, and the Brothers Strause, color reproductions, and the artist's biography and video/film history. 
About the Artist 
Berlin-based artist, Christian Jankowski was born in 1968 in Gottingen, Germany. He attended the Academy of Fine Arts, Hamburg, and achieved international recognition at the 48th Venice Biennale in 1999. His work has been featured in solo exhibitions throughout Europe, and he made his U.S. debut in 2000 at the Wadsworth Atheneum, Hartford.  
Sponsors

Christian Jankowski: Everything Fell Together was organized by the Des Moines Art Center, Des Moines, Iowa. Funding for the exhibition and related programs is provided by Altria Foundation, the Institute for Museum and Library Services, and the Goethe-Institut. The Cambridge presentation is generously supported by David Teiger, Massachusetts Cultural Council, Council for the Arts at MIT, and Goethe-Institut Boston. Media sponsor: Phoenix Media Communications Group.