Alix Pearlstein The King, the Mice and the Cheese
-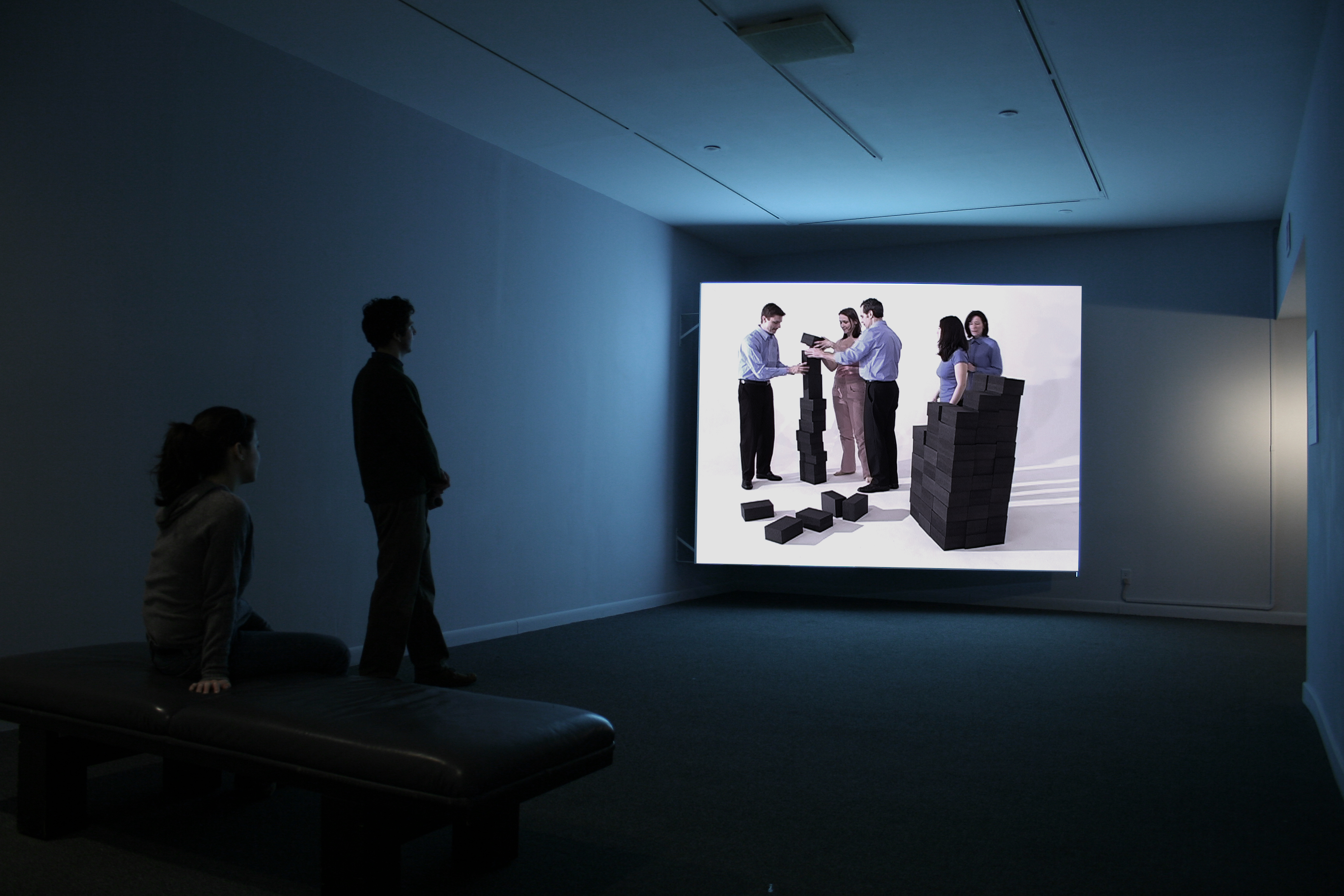 Explore all artists who have exhibited at the List in our
Artist Index
.
Pearlstein will exhibit a trio of recent works: Forsaken (2003), Crash (2004), and All Day and a Night (2005) under the collective title of The King, the Mice and the Cheese. 
Each work is composed of stylized vignettes enacted by an ensemble of characters that perform complex and shifting psychological games about power and control.
Based on narrative treatments that include background information on the characters' interpersonal relationships and desires, these situations refer to improvisational acting excercises, dubious therapeutic activities such as encounter groups and corporate teamwork practices. Pearlstein conjures the dark side of group activities using spare dialogue and abstract sets; but the psychology of each scenario is clearly articulated, allowing viewers to project their own relationships onto these strangers.
Alix Pearlstein's one-person exhibitions include those at Salon 94 and the Greenberg Van Doren Gallery both in New York City; The Herbert F. Johnson Museum, Ithaca, NY; The Grossman Gallery of The School of the Museum of Fine Arts, Boston, MA; and The Museum of Contemporary Art, Chicago, IL. The artist was born and lives and works in New York City.