Aaron Fink: Elements and Other Prints
-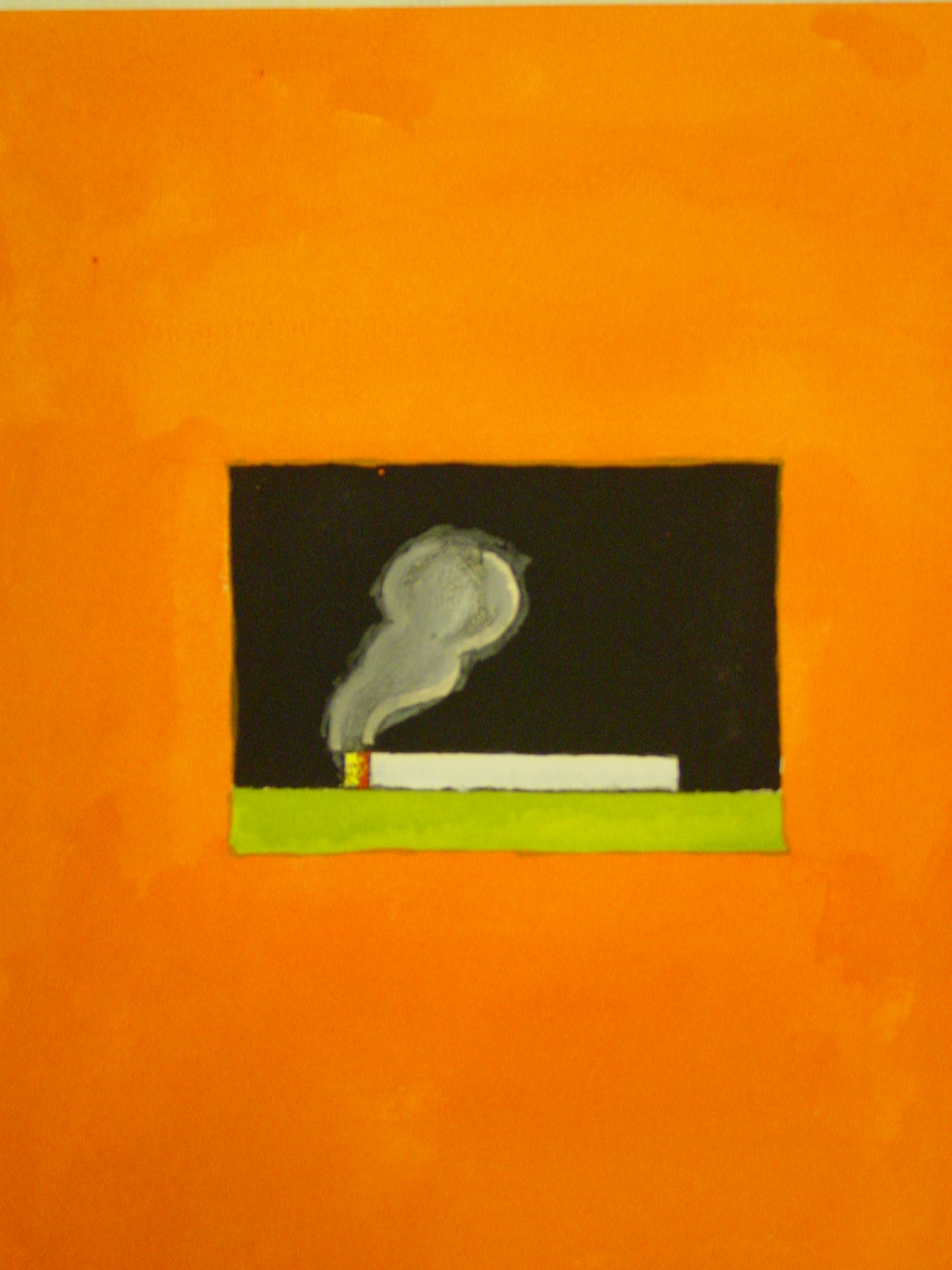 Explore all artists who have exhibited at the List in our
Artist Index
.
Best known as a painter, Fink is equally accomplished as a printmaker. He uses three distinct techniques in his prints — woodcut, lithography, and etching.
Retaining the subject matter of his paintings, Fink's prints return with obsessive insistence to the same familiar themes: hats, coffee cups, cigarettes, and a host of other mundane items gain an expressive, almost iconic, status. Even his images of faces and heads, which at first appear anonymous and impassive, ultimately resonate with feeling. While Fink shares Pop Art's fascination for material objects, the expressive dimension of his work distinguishes him from that earlier generation of artists. Removing these objects from their usual contexts, Fink allows them to function as conduits of emotion, triggering our imagination to call up our own associations. For Fink, a number of his perennial subjects contain autobiographical content; for example, the man's fedora corresponds to the beaver-skin hat that he inherited from his grandfather. The true emotional content of his works, however, comes not so much from the objects themselves but from the distinctive qualities of their depiction.
About the Artist
Born in 1955, Aaron Fink has been involved in art since he was a child; his father, Alan Fink, co-runs Newbury Street's Alpha Gallery and the paintings of Barbara Swan, Aaron Fink's mother, have received considerable critical acclaim. Based in the Boston area, Aaron Fink received a BFA from the Maryland Institute College of Art (1977), and an MFA at the Yale University School of Art and Archaeology (1979). Fink's works are in the collections of many prominent museums, including the Museum of Modern Art and the Museum of Fine Arts, Boston, and have garnered him awards and honors ranging from the Prix de Rome to National Endowment for the Arts fellowships.
The exhibition consists of 22 prints from Fink's 1984 portfolio Elements and seven other prints by the artist from the MIT List Visual Arts Center's permanent collection.
All images are protected by copyright law and thus cannot be reproduced or altered without the expressed, written permission of the artists.