Everything Was Forever Until It Was No More, 2023
Julian Charrière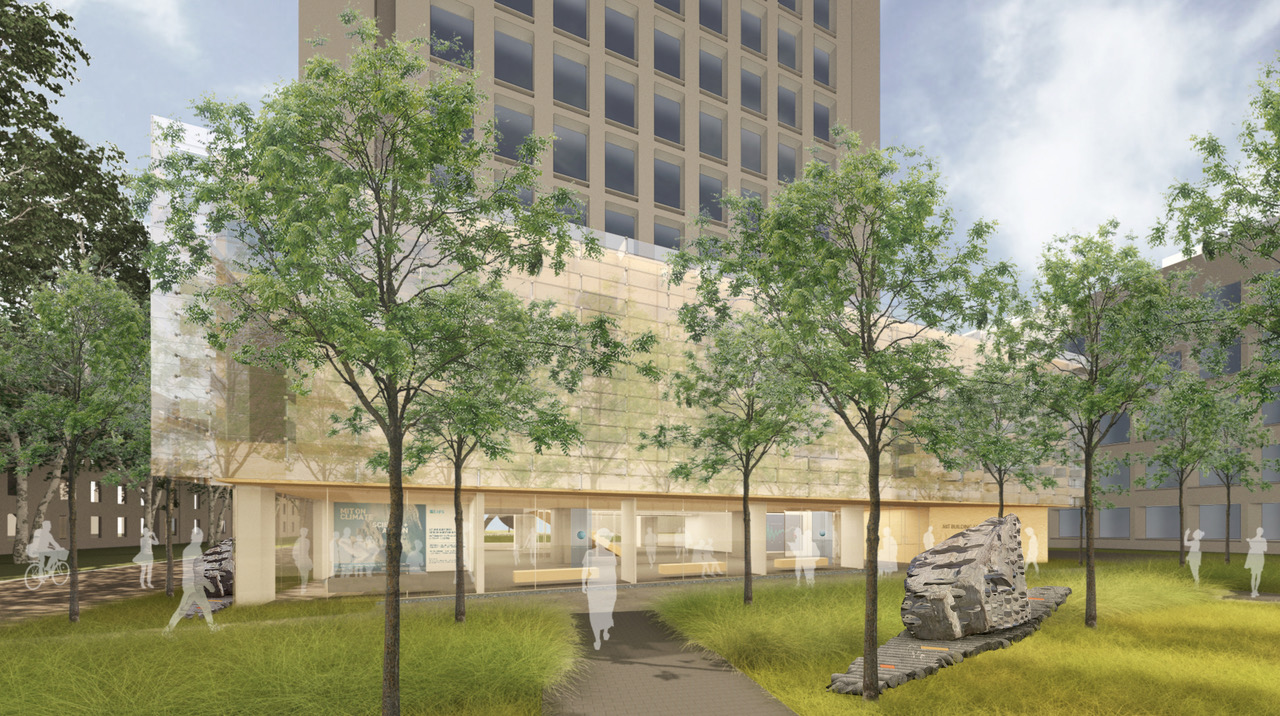 In fall 2023, Julian Charrière's first major public art commission in the United States will be installed at MIT's new Earth and Environment Pavilion (Building 55), designed by Cambridge-based Anmahian Winton Architects.
The building is situated on the northern side of the I.M. Pei-designed Cecil and Ida Green Building (Building 54) and will serve as the new lobby and grand entryway to the Department of Earth, Atmospheric, and Planetary Sciences, the Environmental Solutions Initiative, and the MIT-Woods Hole Oceanographic Institute Joint Program. 
Charrière is known for his elegant conceptual works that investigate how humans inhabit the world, and how it in turn inhabit us. His commissioned installation, Everything Was Forever Until It Was No More, is composed of three works carefully brought into dialogue with the building's architecture: Not All Who Wander Are Lost comprises three massive glacial erratic rocks, meticulously cored; We Are All Astronauts consists of encased vintage globes that have been abraded with sandpaper made from mineral samples, and Pure Waste is a synthetic diamond produced with atmospheric carbon and human breath collected through direct air capture technology. Together, these works thematize the precarious limits of extraction, the arbitrariness of geopolitical boundaries on an endangered planet, and a poetics of environmental reparation. The installation of the artwork will take place through October, and the building's new lobby with the work on view is anticipated to open at the end of November. 
Julian Charrière (b. 1987) was born in Morges, Switzerland and lives in Berlin. His work examines the representation and perception of the natural world in an age of planetary ecological change. He studied with the artist Olafur Eliasson as a participant in his Institut für Raumexperimente (Institute for Spatial Experiments) at the Berlin University of the Arts. His work has been exhibited at institutions across the world, including solo presentations at the San Francisco Museum of Art, Langen Foundation, Dallas Museum of Art, Museo d'Arte Moderna di Bologna, Berlinische Galerie, and Musée Cantonal des Beaux-Arts de Lausanne, among others.