Highlights from Colored People Time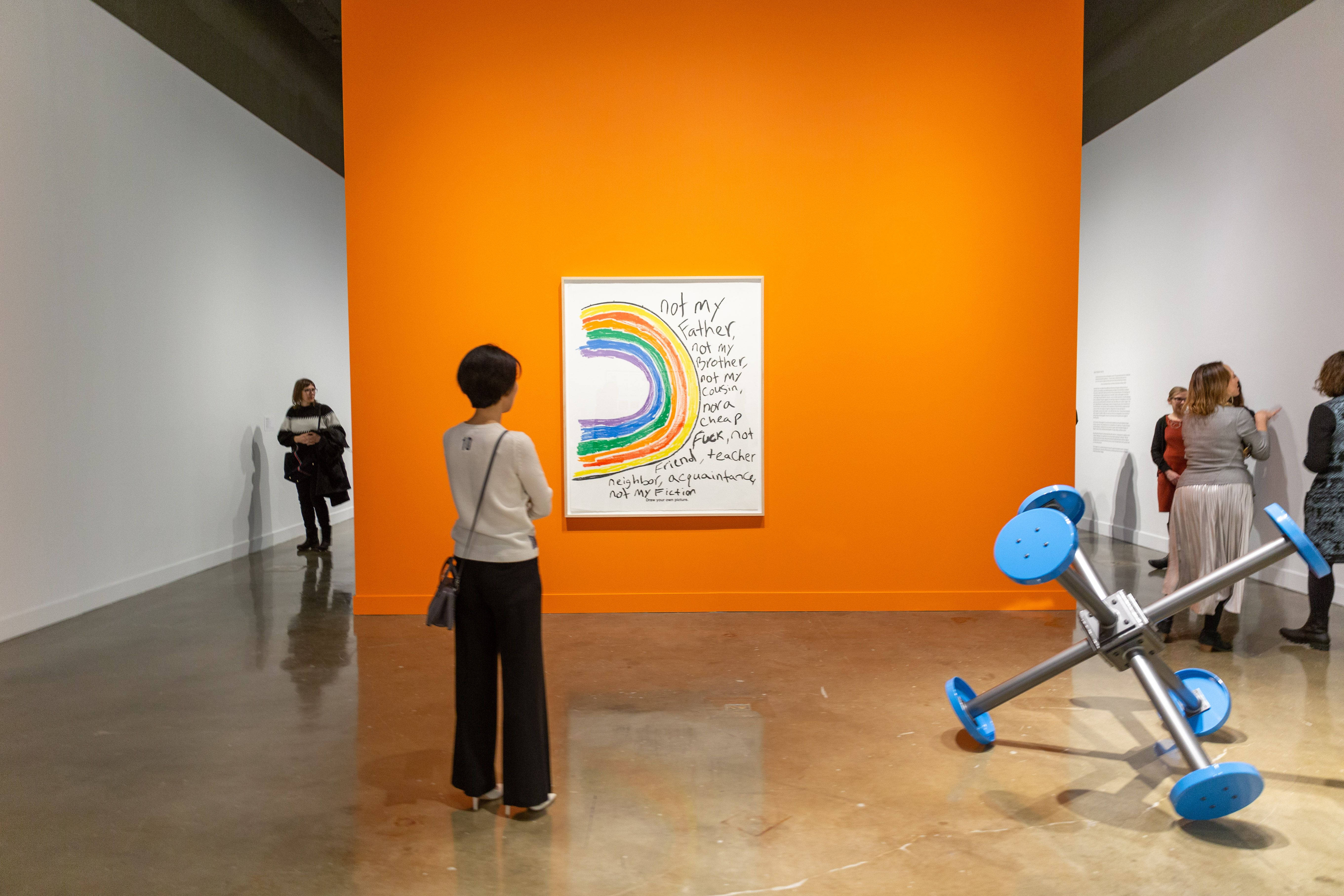 Sable Elyse Smith, Coloring Book 33 and Pivot I, 2019
Part of Chapter 2 | Banal Presents
Sable Elyse Smith's work contends with the United States' complex history of incarceration by examining the prison-industrial complex as it exists in America today. Smith's practice is multifaceted, working with mediums that range from painting and sculpture to writing and video. In Banal Presents, both Coloring Book 33 and Pivot I utilize the vernacular of correctional facilities through the appropriation of coloring books and furniture found in visitation rooms. Smith's reconstructions of these seemingly mundane materials point not only to the violence of mass incarceration, but particularly the trauma that is endured by children who come into daily contact with this institution.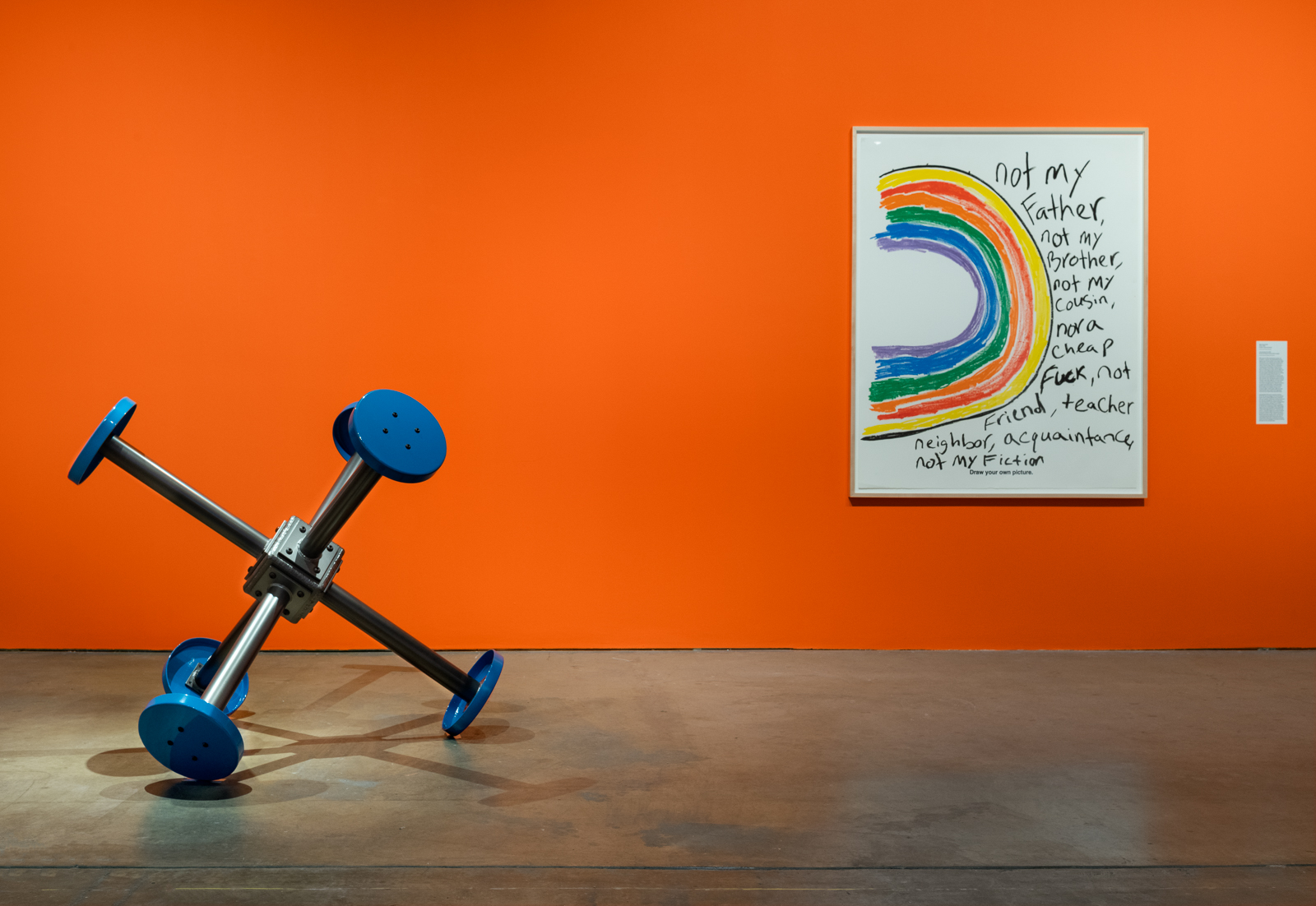 Matthew Angelo Harrison, Queen Mother (Edo, Oldman), 2019
Part of Chapter 3 | Quotidian Pasts
Quotidian Pasts, the second chapter in the three-part exhibition series Colored People Time (presented as the third chapter at the List Center), reconsiders the trafficking of blackness through the colonial practices of collecting, commodifying, and exhibiting people and objects from the African continent. This chapter, turns its lens toward early-twentieth-century anthropological displays. The long history of the exploitation of both African people and their cultures is told through the configuration of a few small objects from the African Collection at the University of Pennsylvania Museum of Archaeology and Anthropology—a photograph, a journal entry, a letter. Also featuring work by artist Matthew Angelo Harrison, Quotidian Pasts questions: What confers authenticity? How does an object change when dislocated from its time and place within the context of the museum?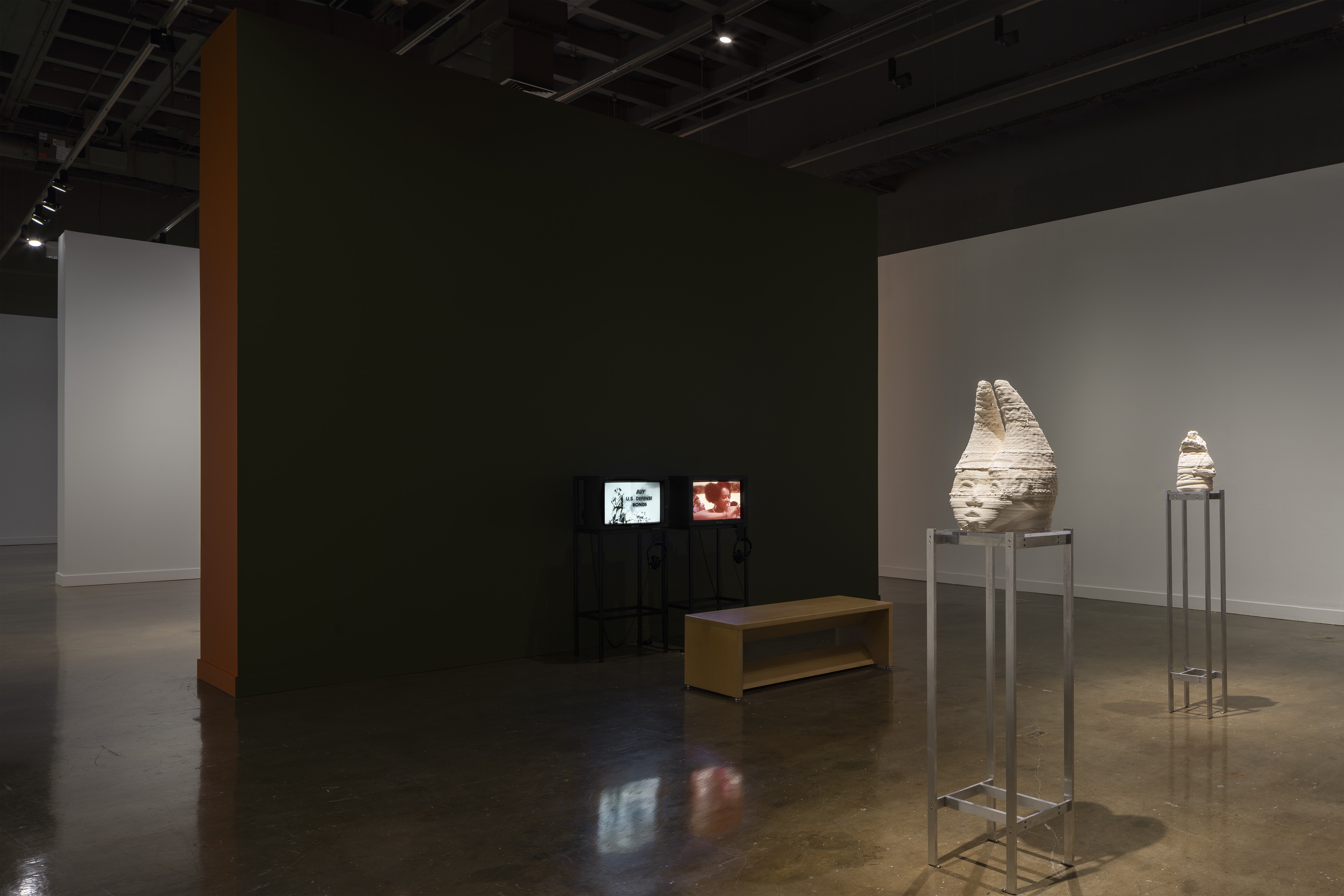 READ | Explore the CPT Reading List
While the gallery and our reading nook are currently closed, we invite you to peruse a reading list compiled by exhibition curator, Meg Onli. The list comprises texts, books, and essays that informed much of the thinking behind Colored People Time. 
One of the works included in Colored People Time: Mundane Futures, Martine Syms' Mundane Afrofuturist Manifesto (2013), provides a new set of values as we speculate about the future in relation to the present moment. The manifesto adapts the same template as Geoff Rymans' The Mundane Manifesto (2004), which argued for a science fiction centered around humans and the future of planet earth.
Read Martine Syms' Mundane Afrofuturist Manifesto and Geoff Rymans' Mundane Manifesto and use them as inspiration to create your own "Mundane Manifesto" centered around your re-imaginings of what our future may become based on our present moment.